---
For sale is a Selmer Super Balanced Action tenor saxophone!
The horn is a prime example Selmer with a serial 49xxx body & 43xxx neck!
Please check out picture #11 & #12 the neck on this saxophone has expertly had a pickup removed.  The work is top notch and feels absolutely smooth and flawless to the touch.  The neck also appears to have been probably relacquered  at one point.
So what we are looking at is an highly engraved totally legit original laq SBA 49xxx body with a SBA 43xxx relaq neck with a patch on it.
I will say the body of this horn has absolutely gorgeous sprawling engraving!
This SBA has a combination of old pads and older pads.  My tech has just clamped everything down and taken care of the leaks on these old pads.  Some of the pads are okay, but some of the pads are pretty dirty and I recommend changing those.

This horn is a very old antique with its fare share of scratches, knicks, dings, dents, fleabites, metal wear, laq wear, repair marks, weld marks, and other used anomalies associated with such a used antique.

The horns neck has had a pickup removed.
There is a large dent in the bow.
There are a few other dents and various other traumas through out the horn.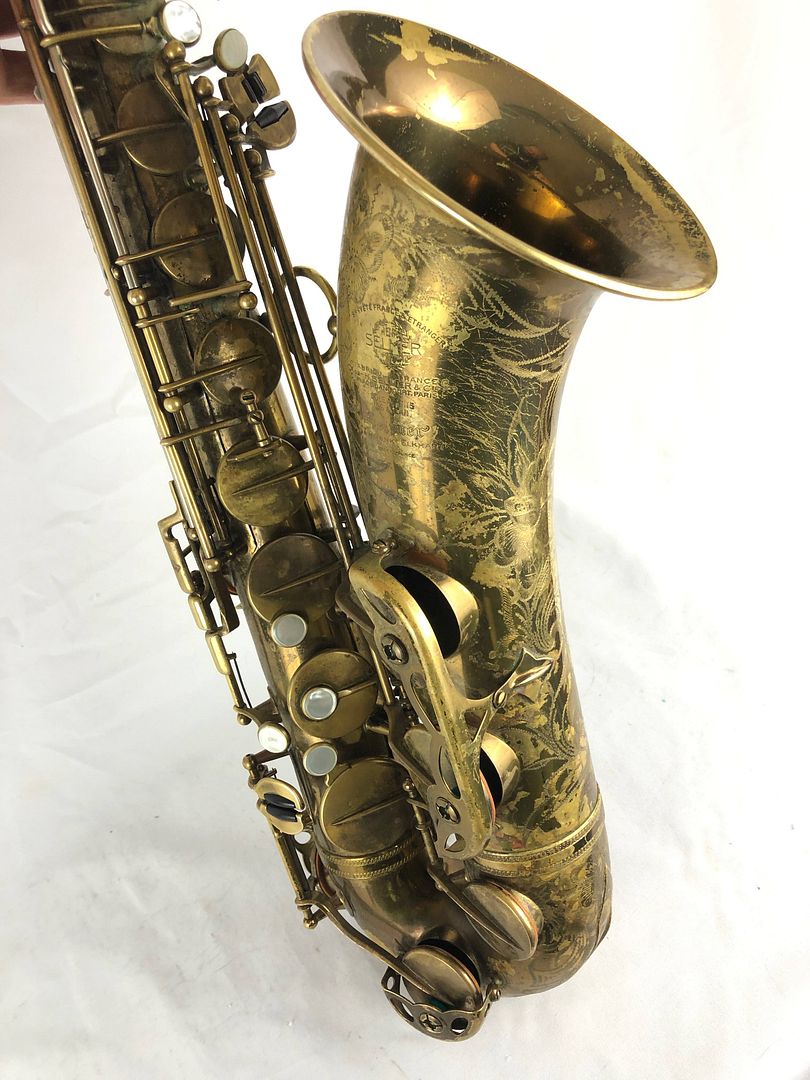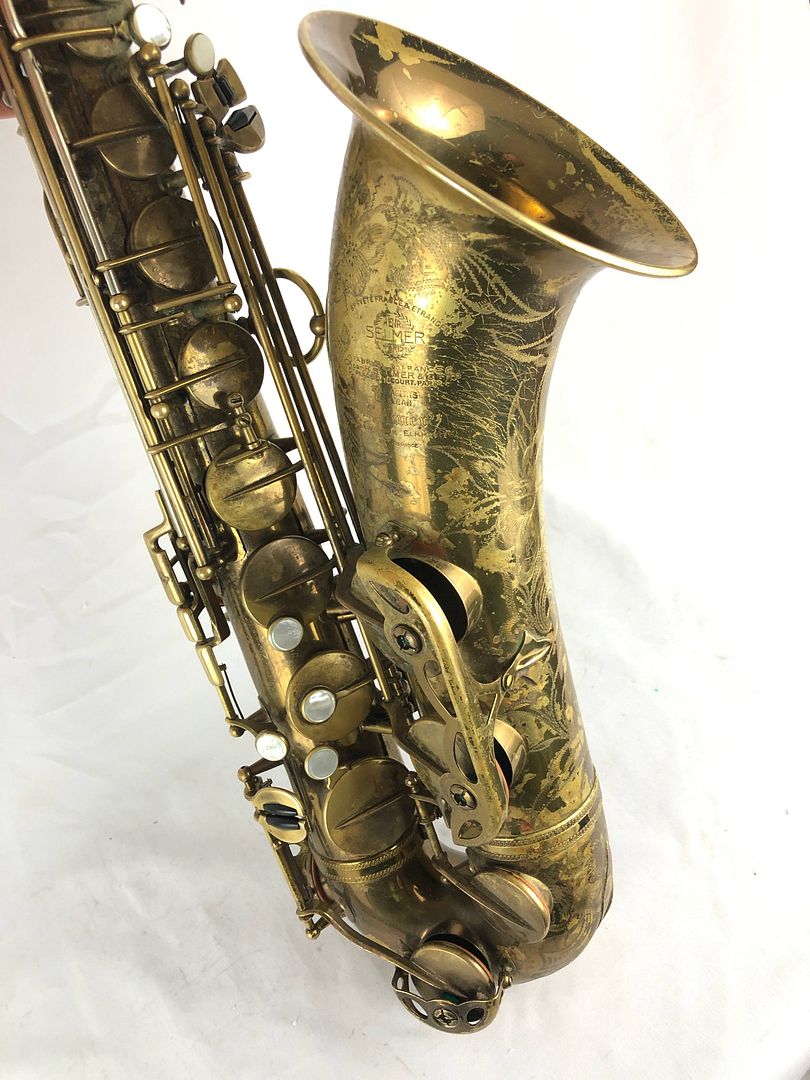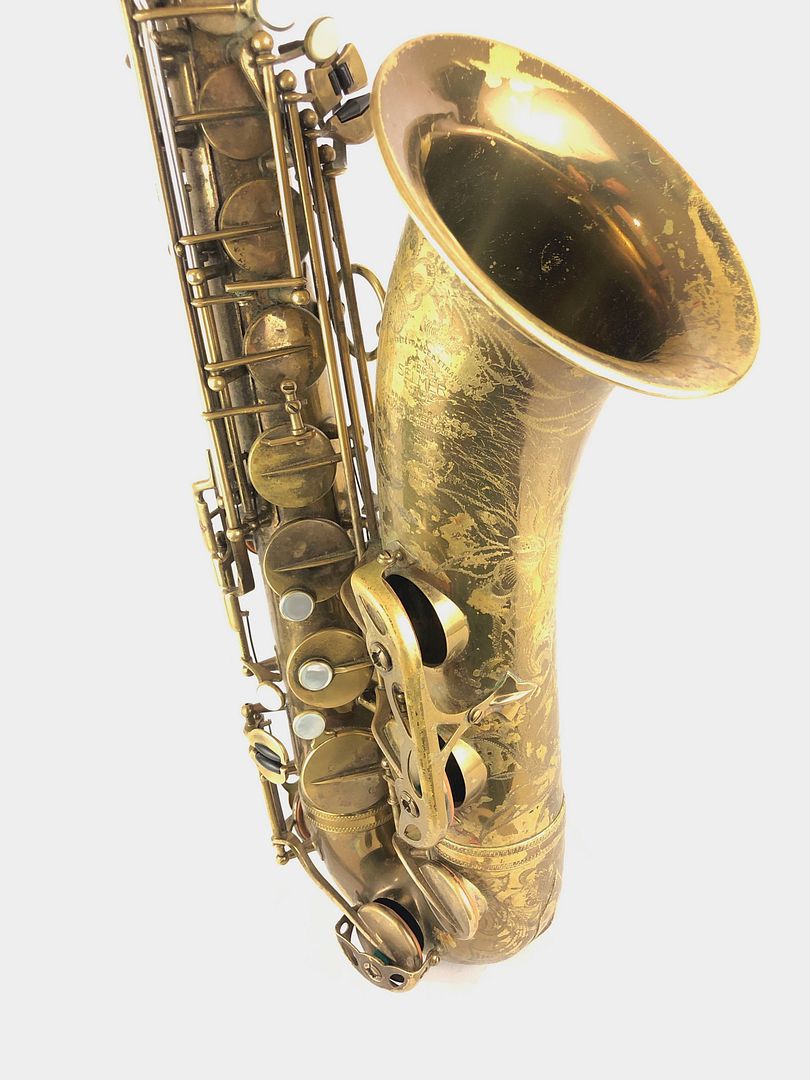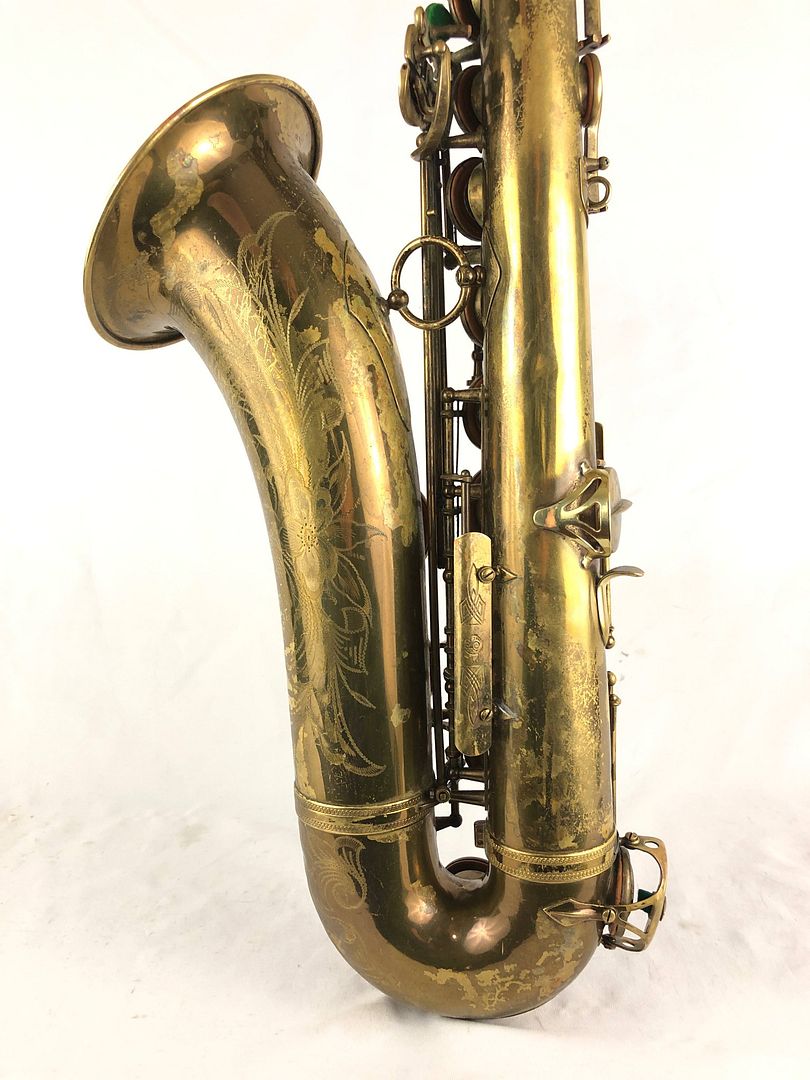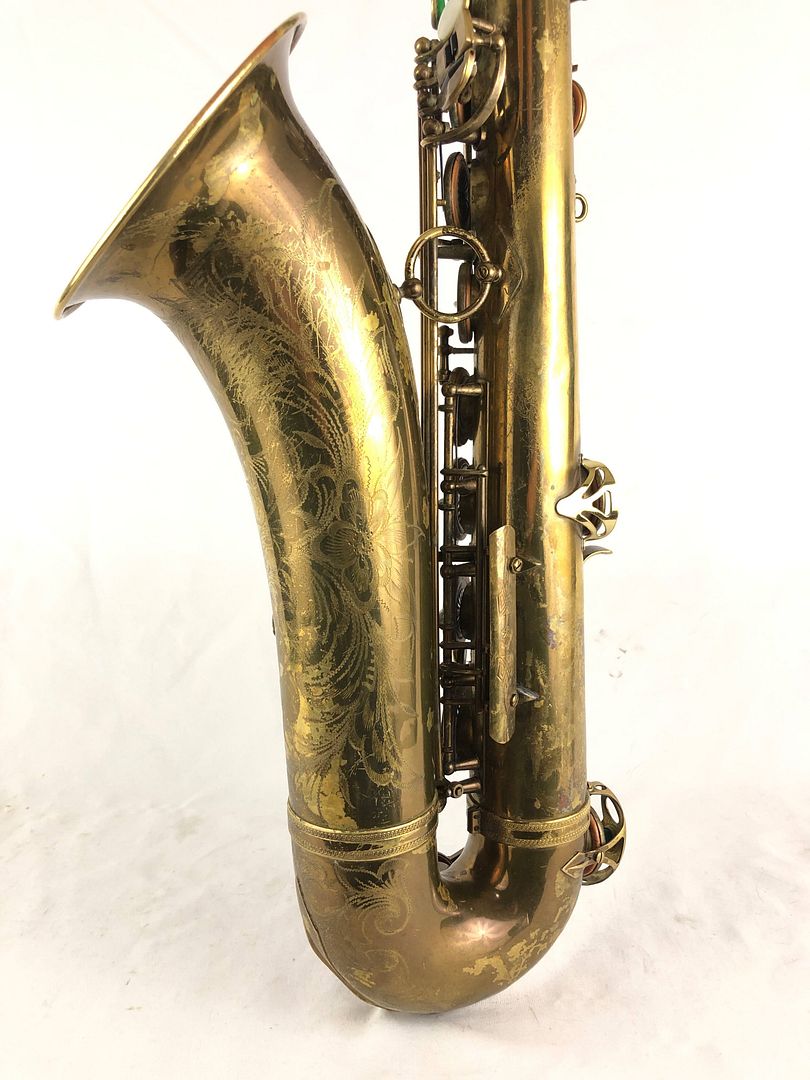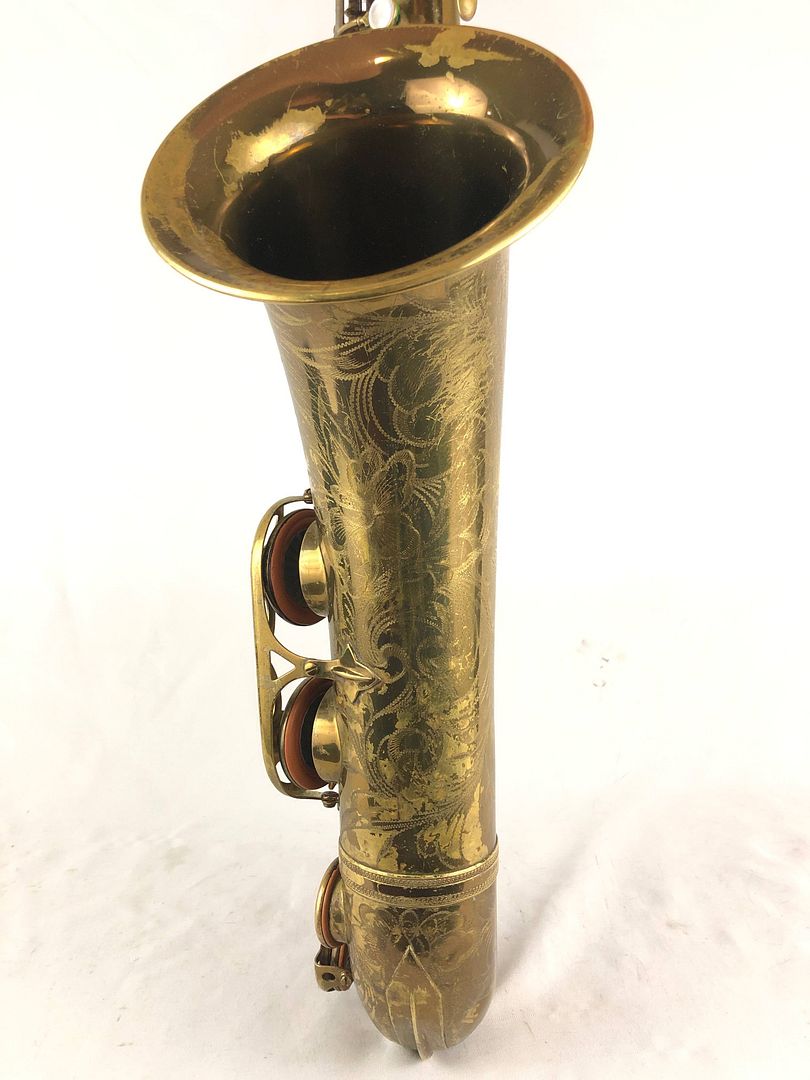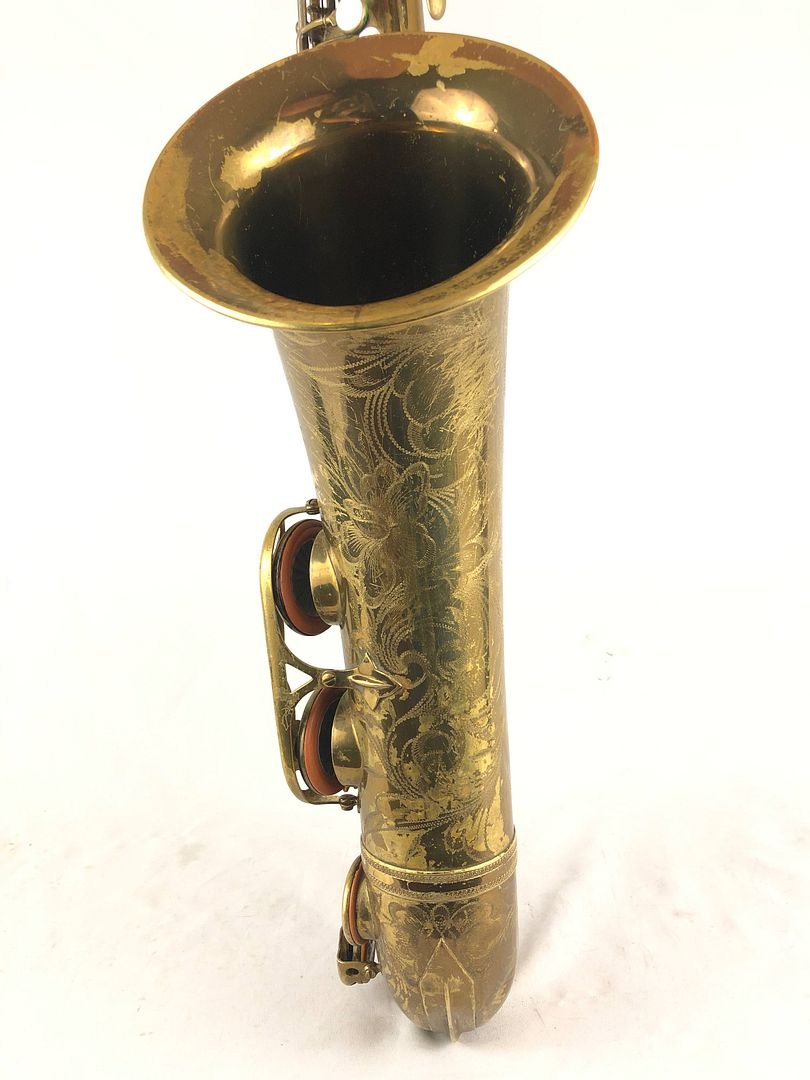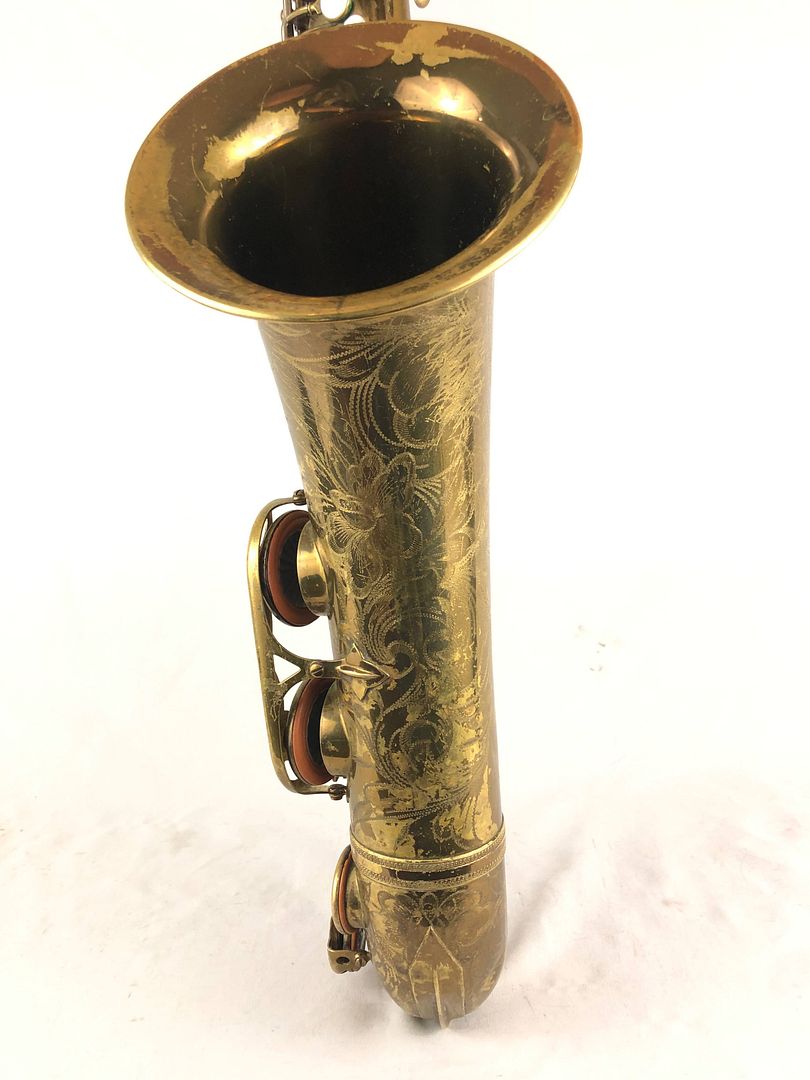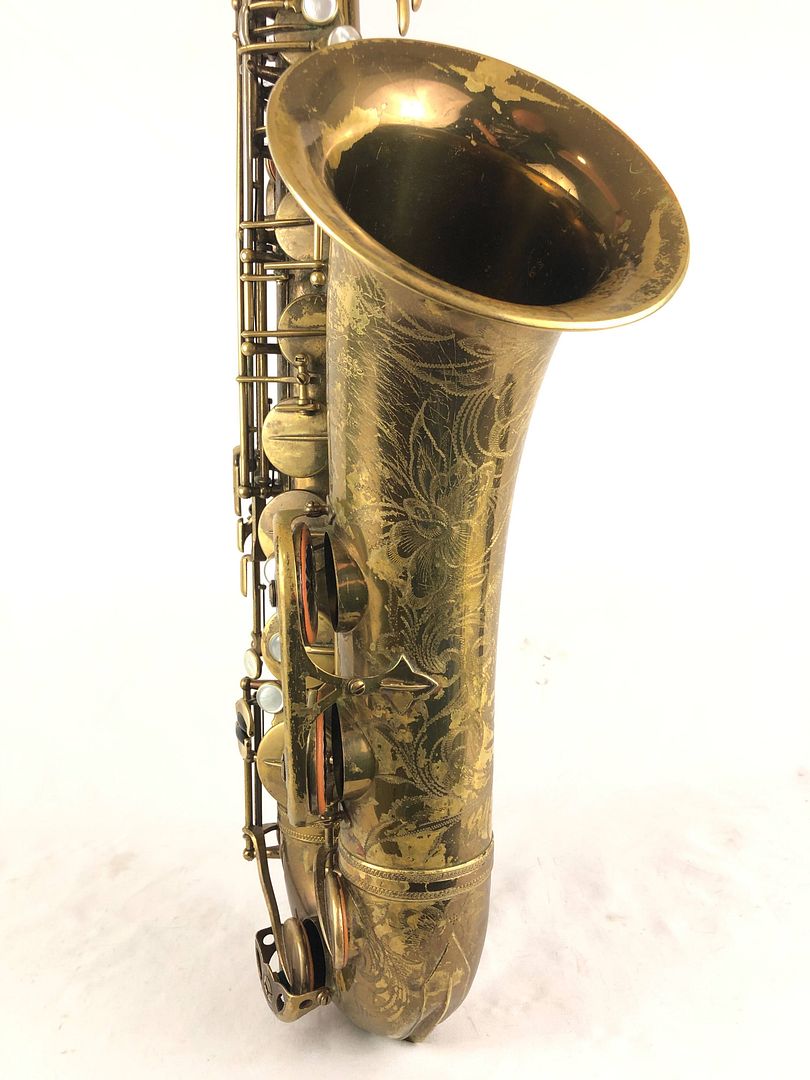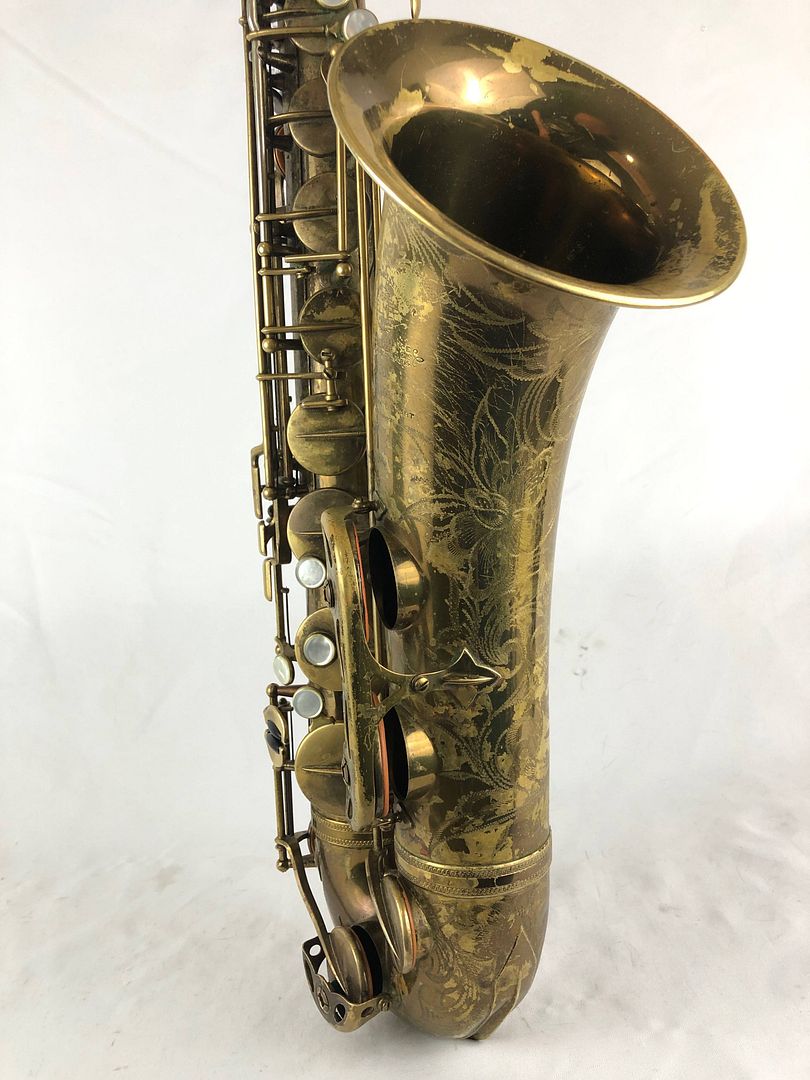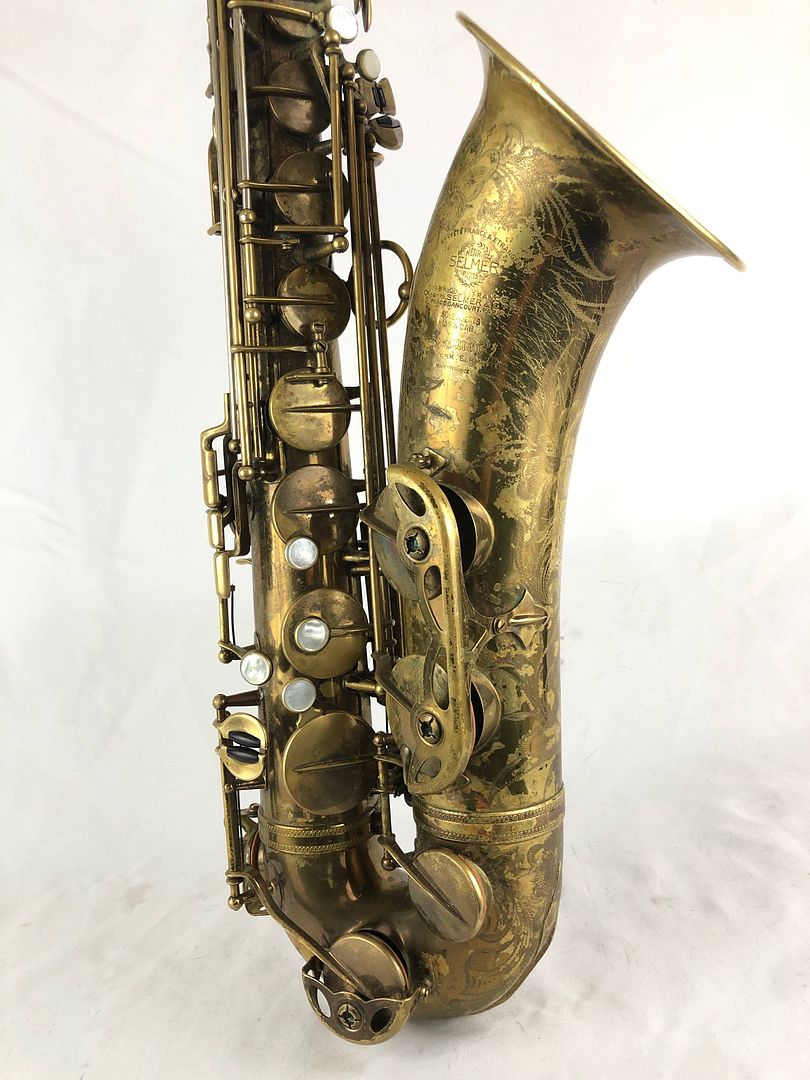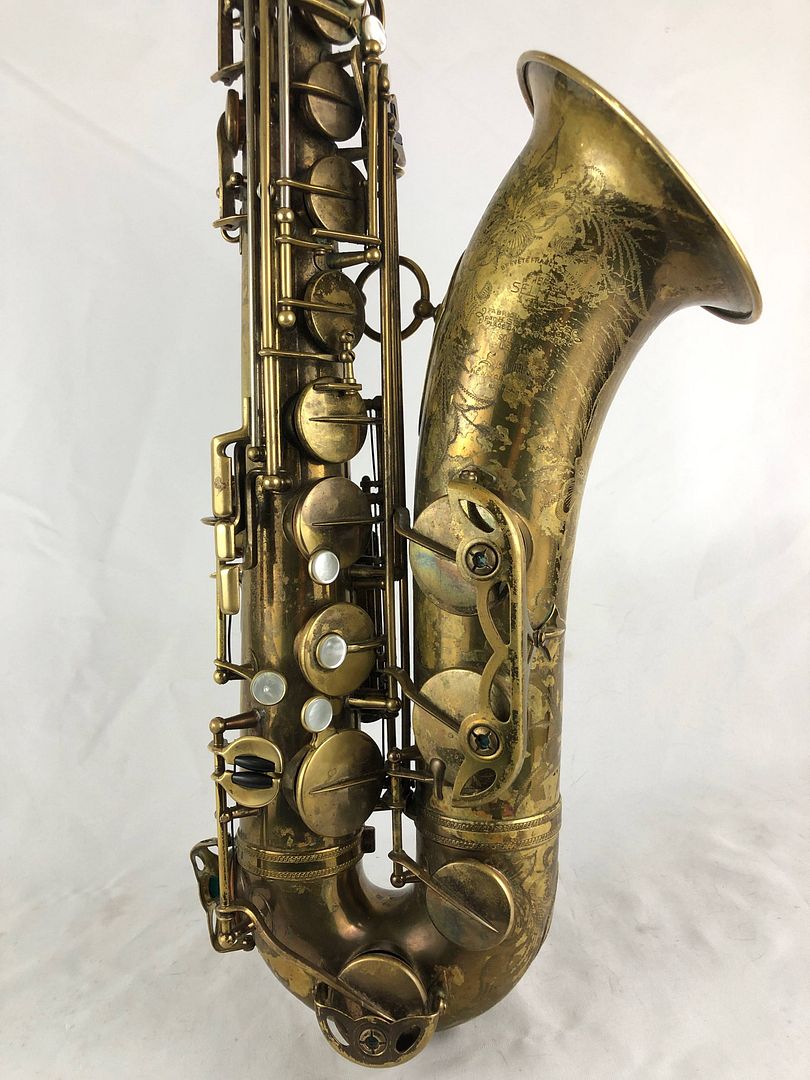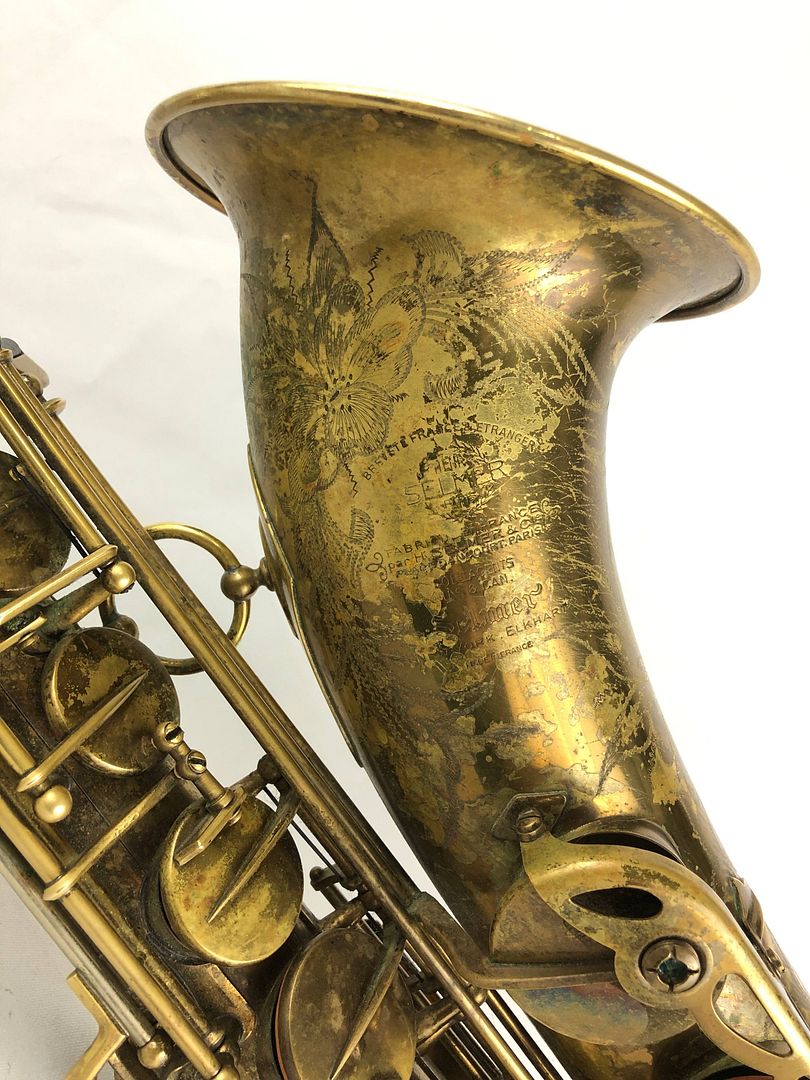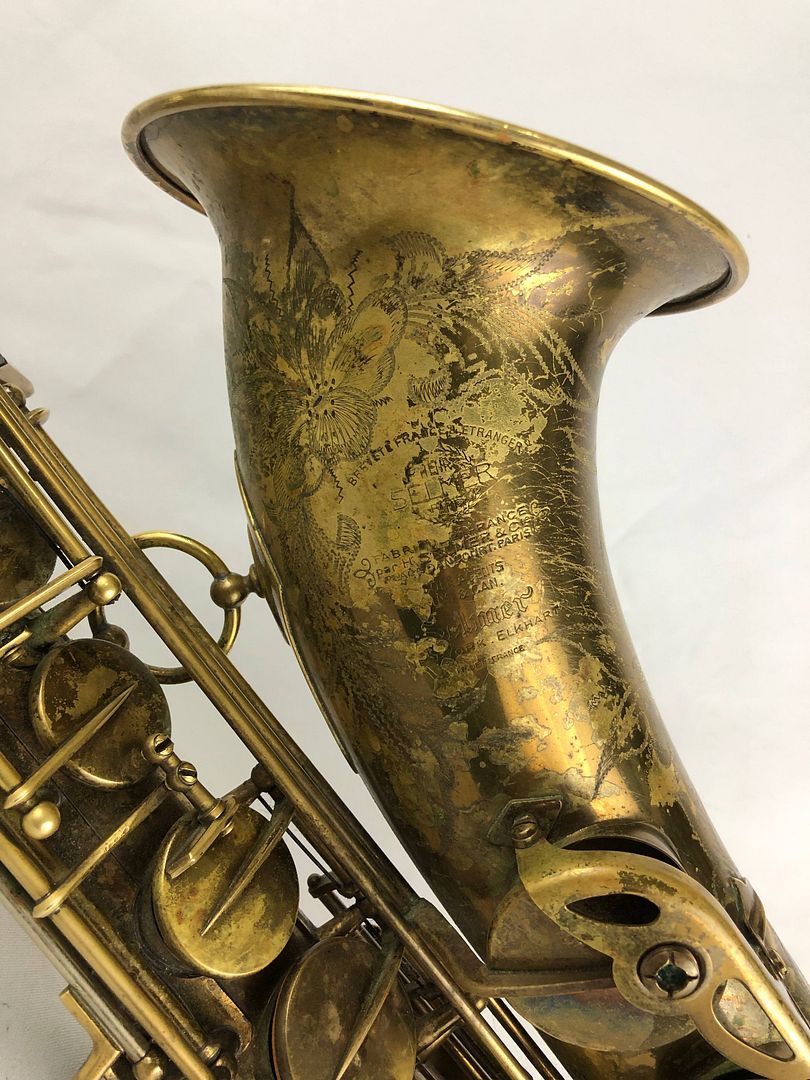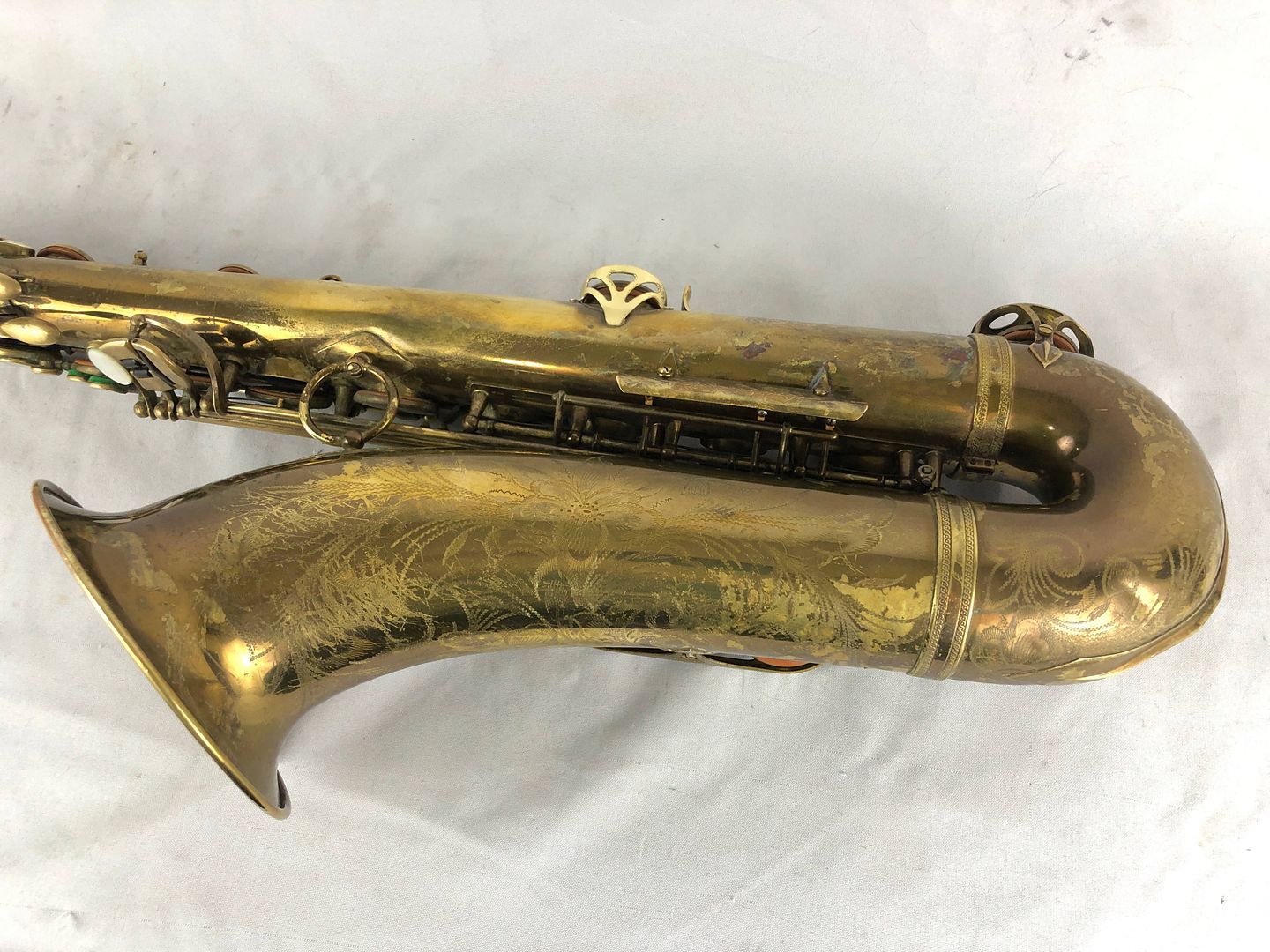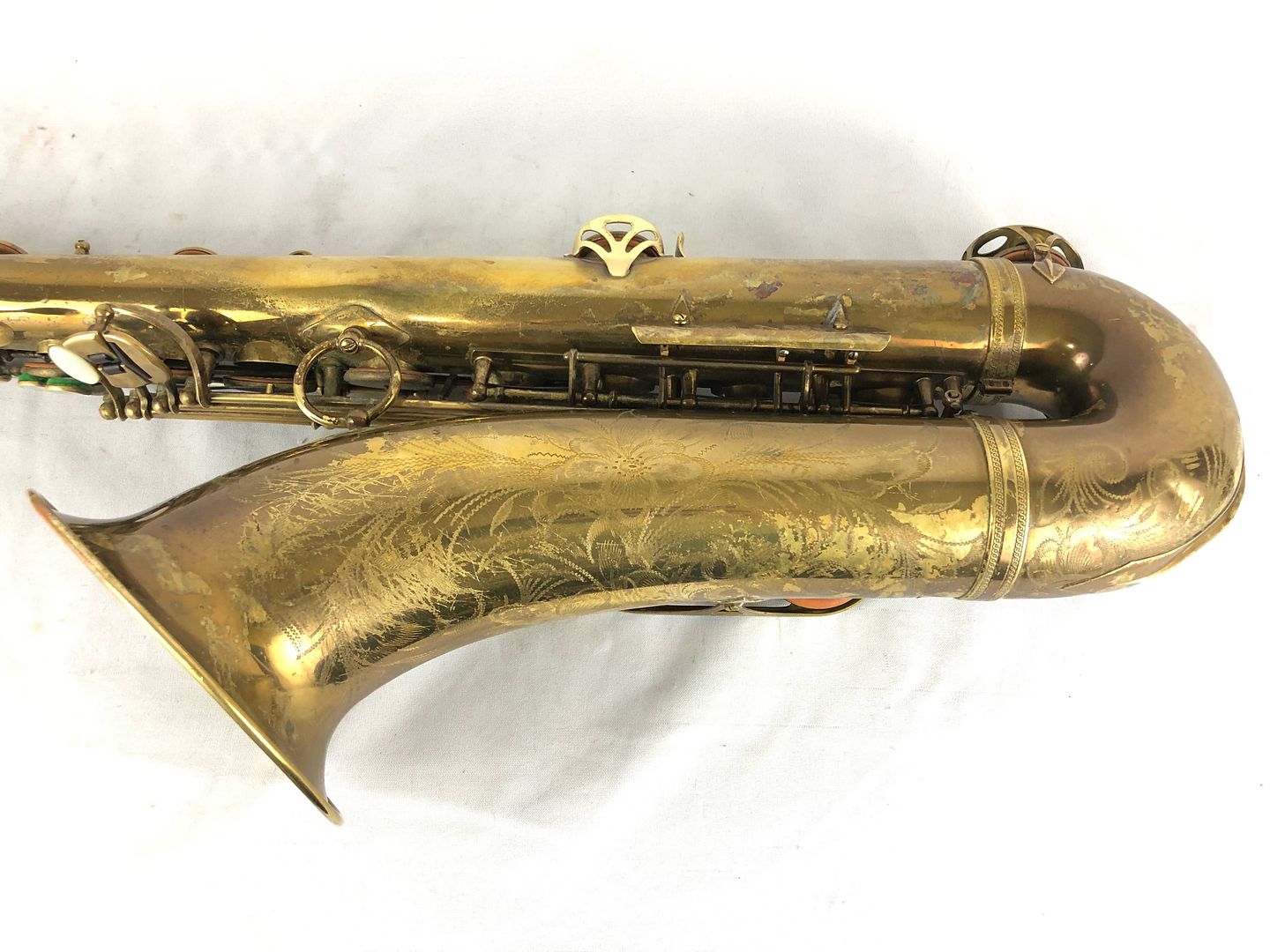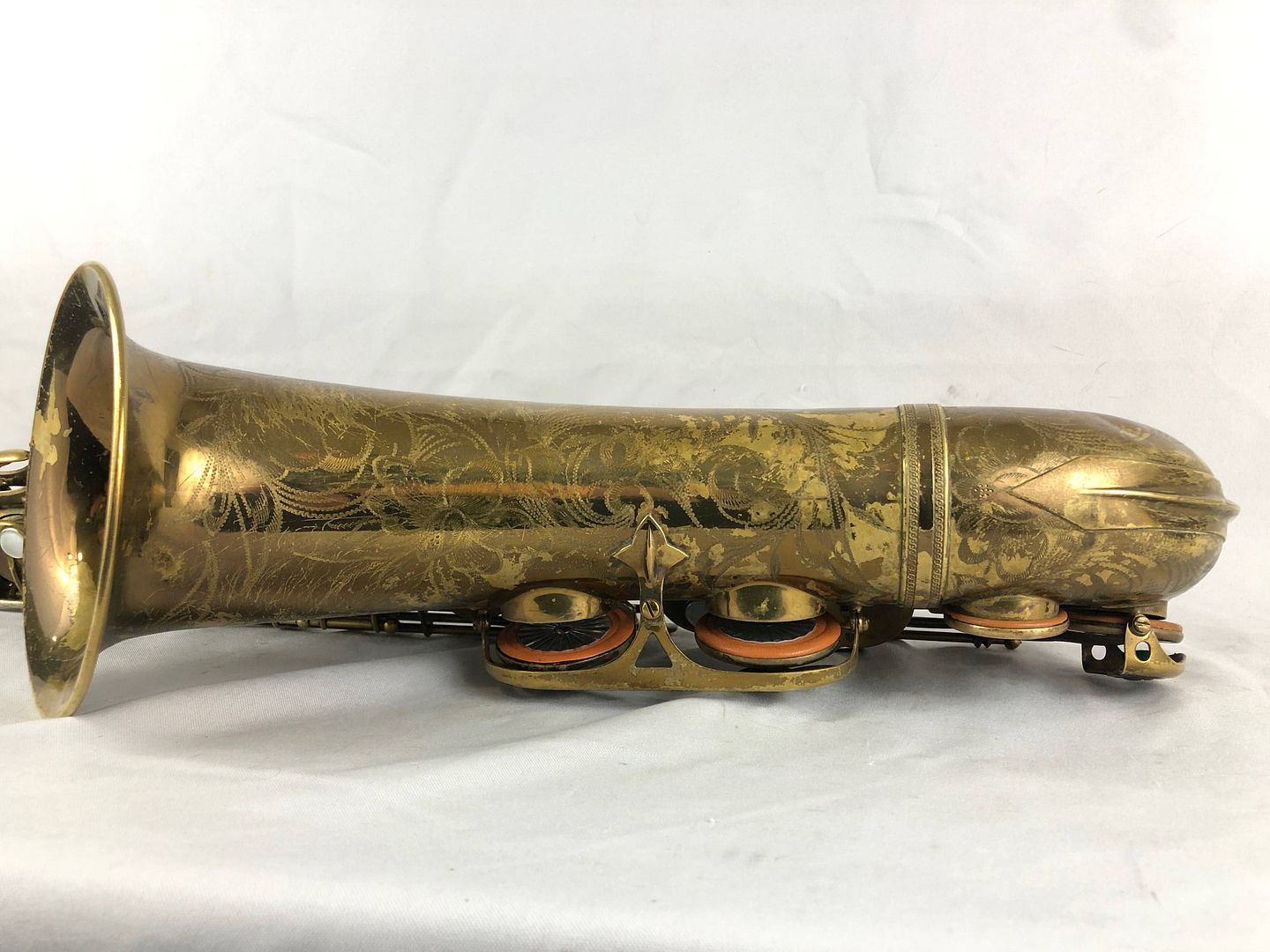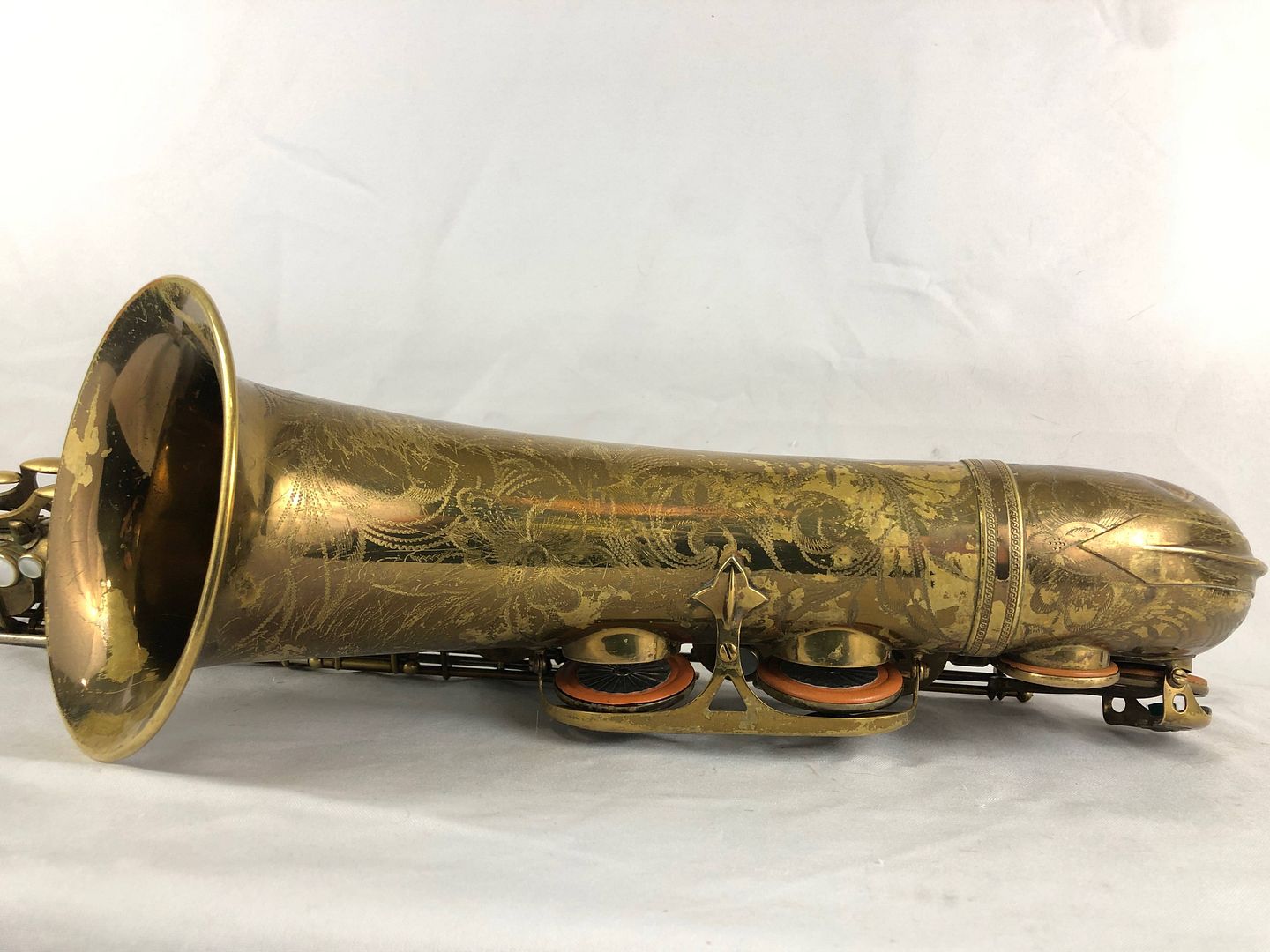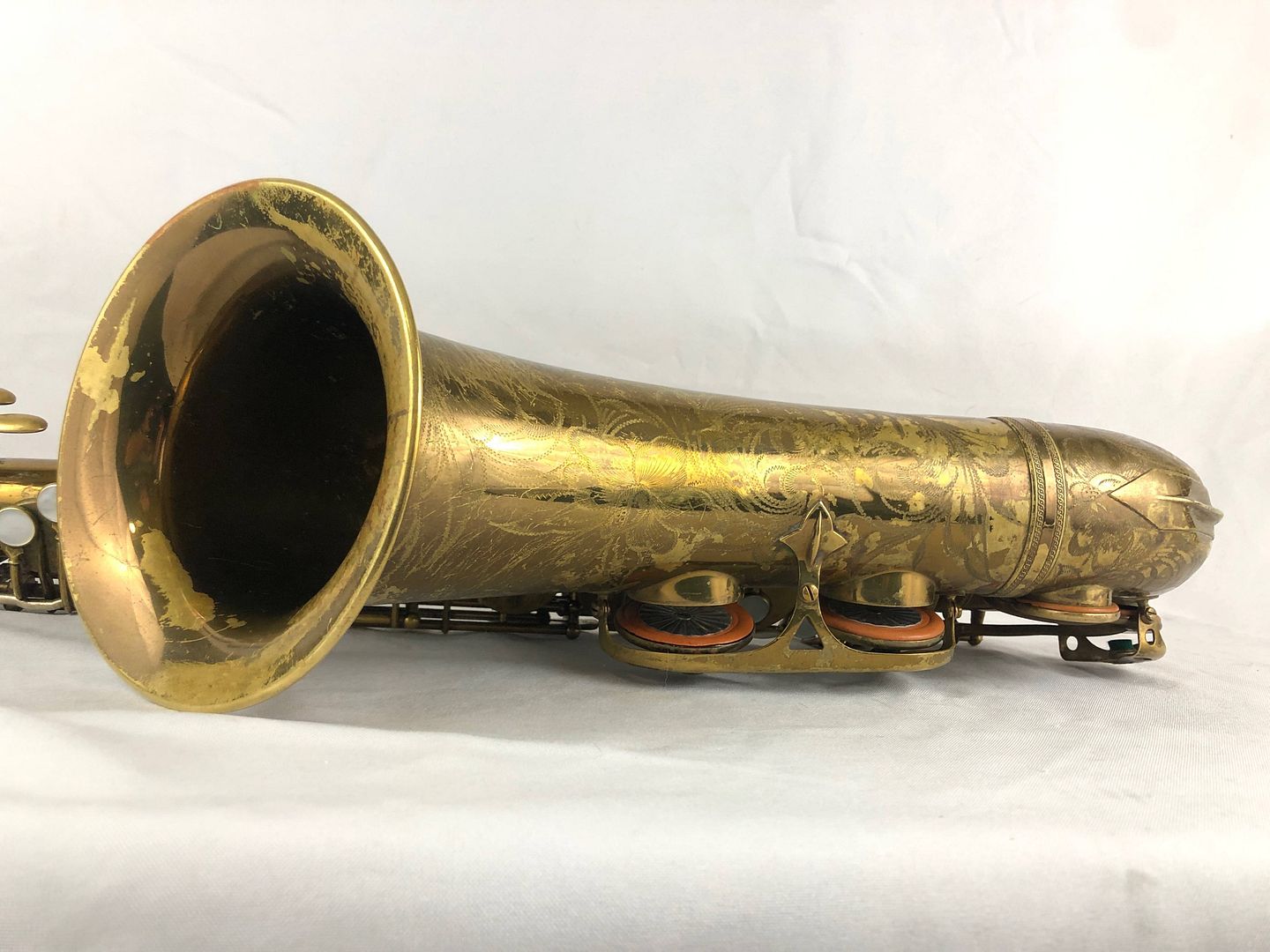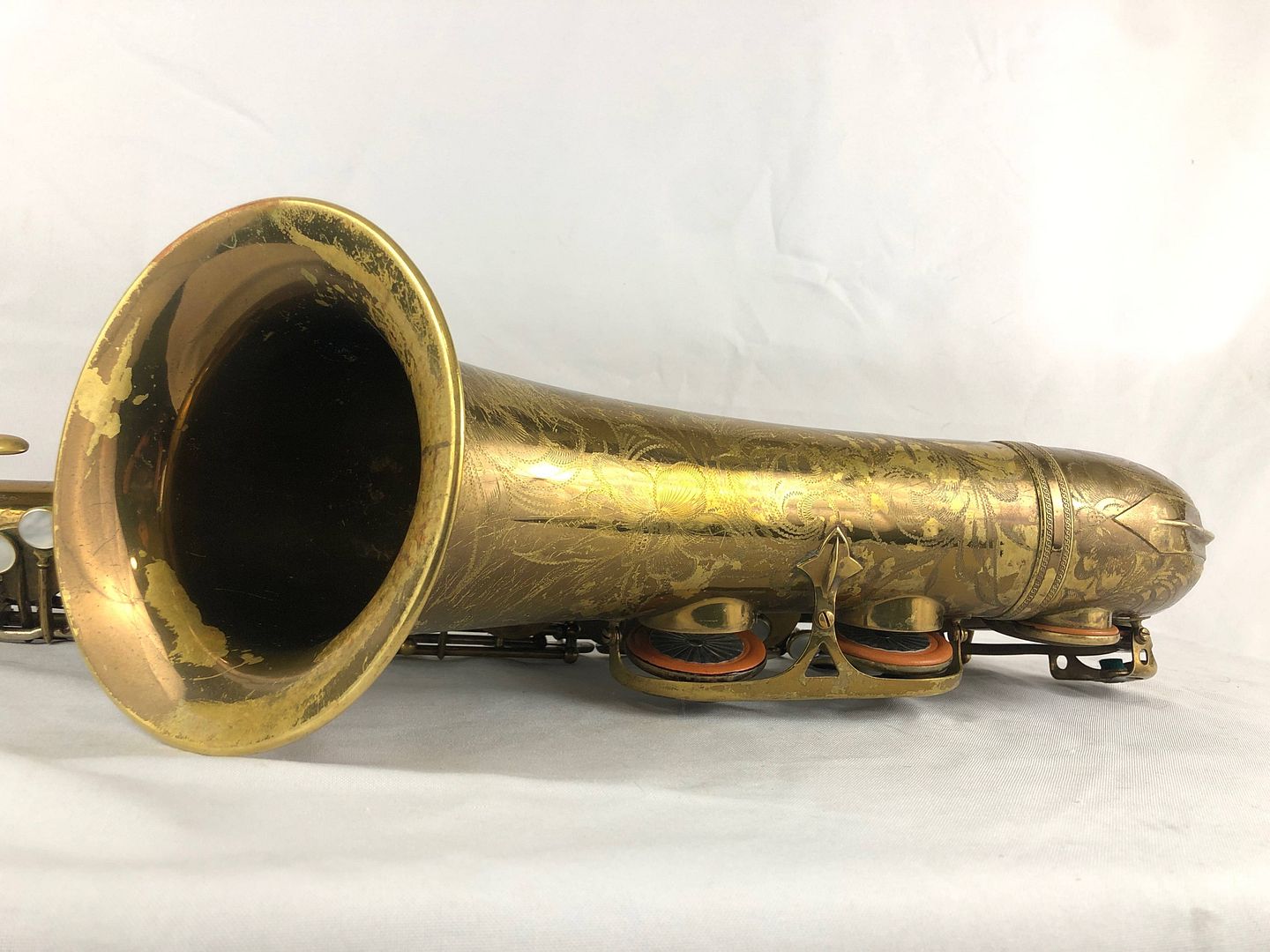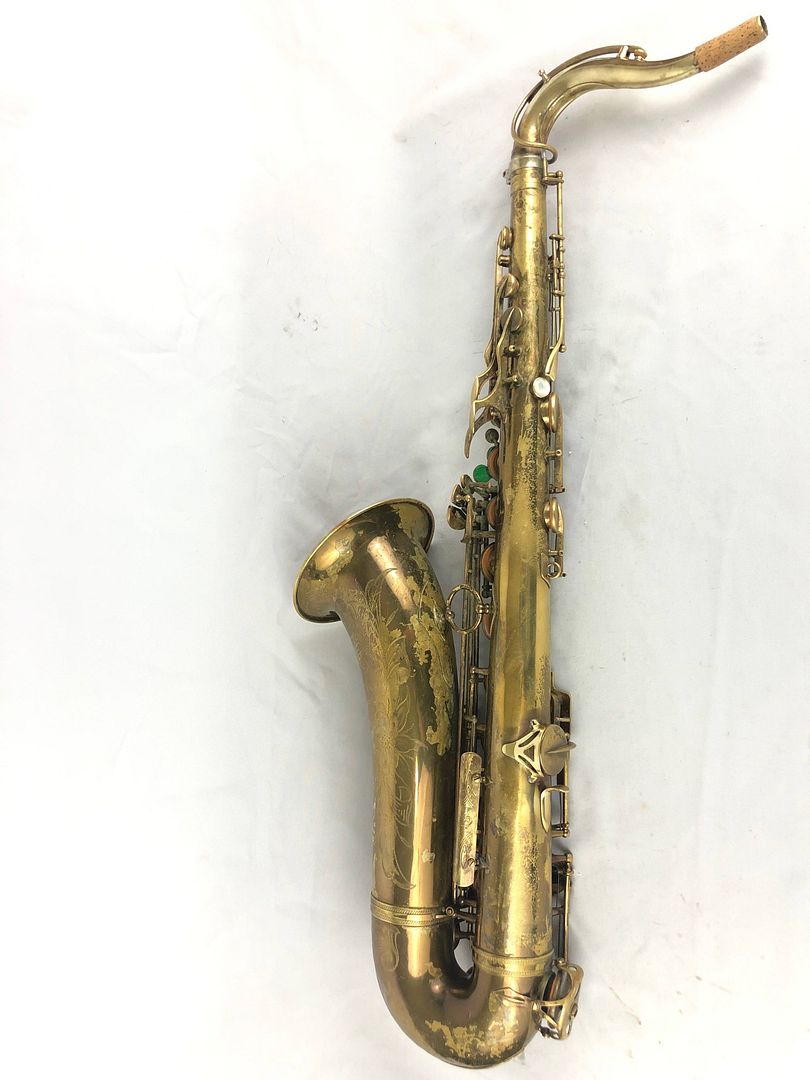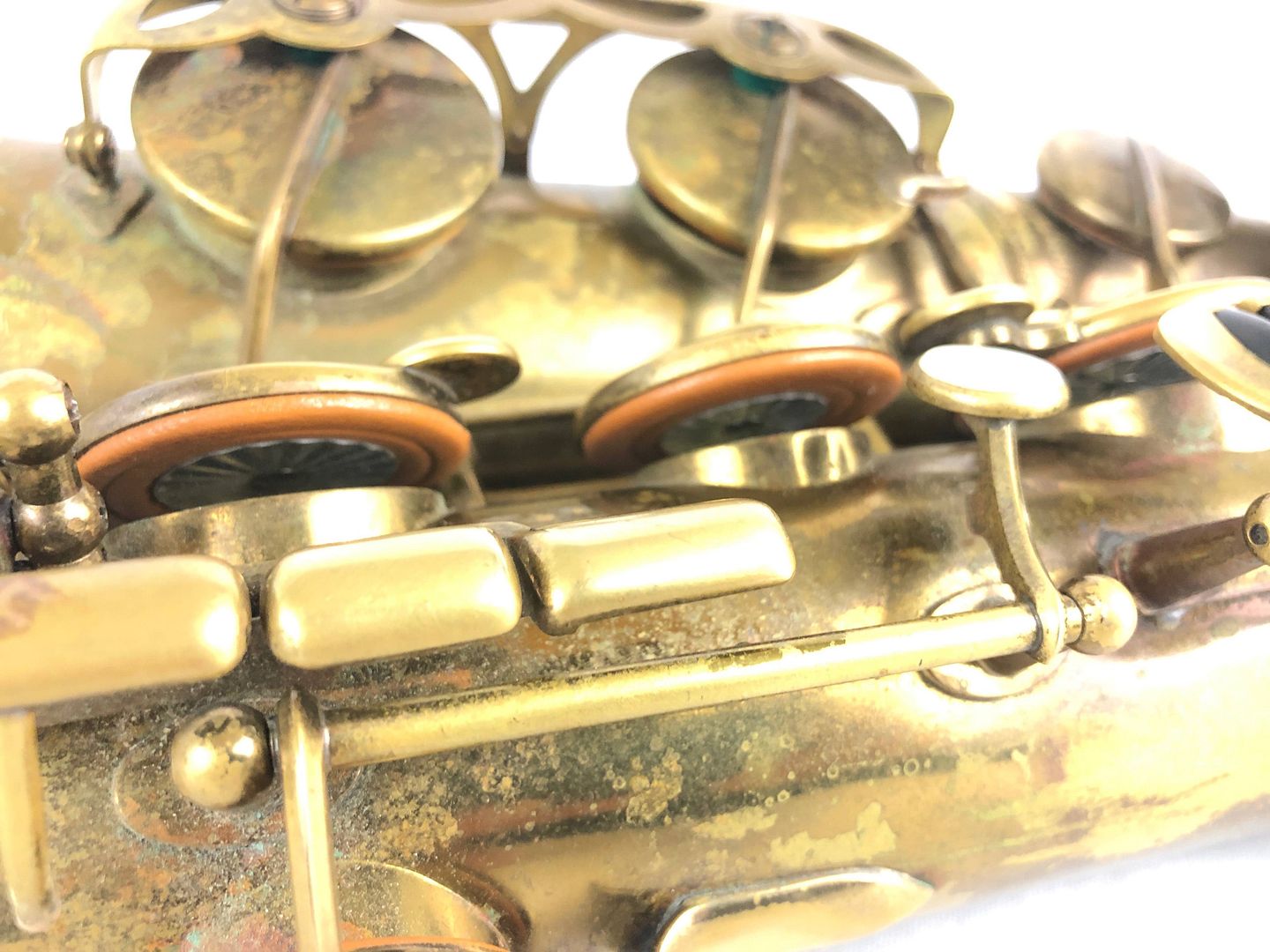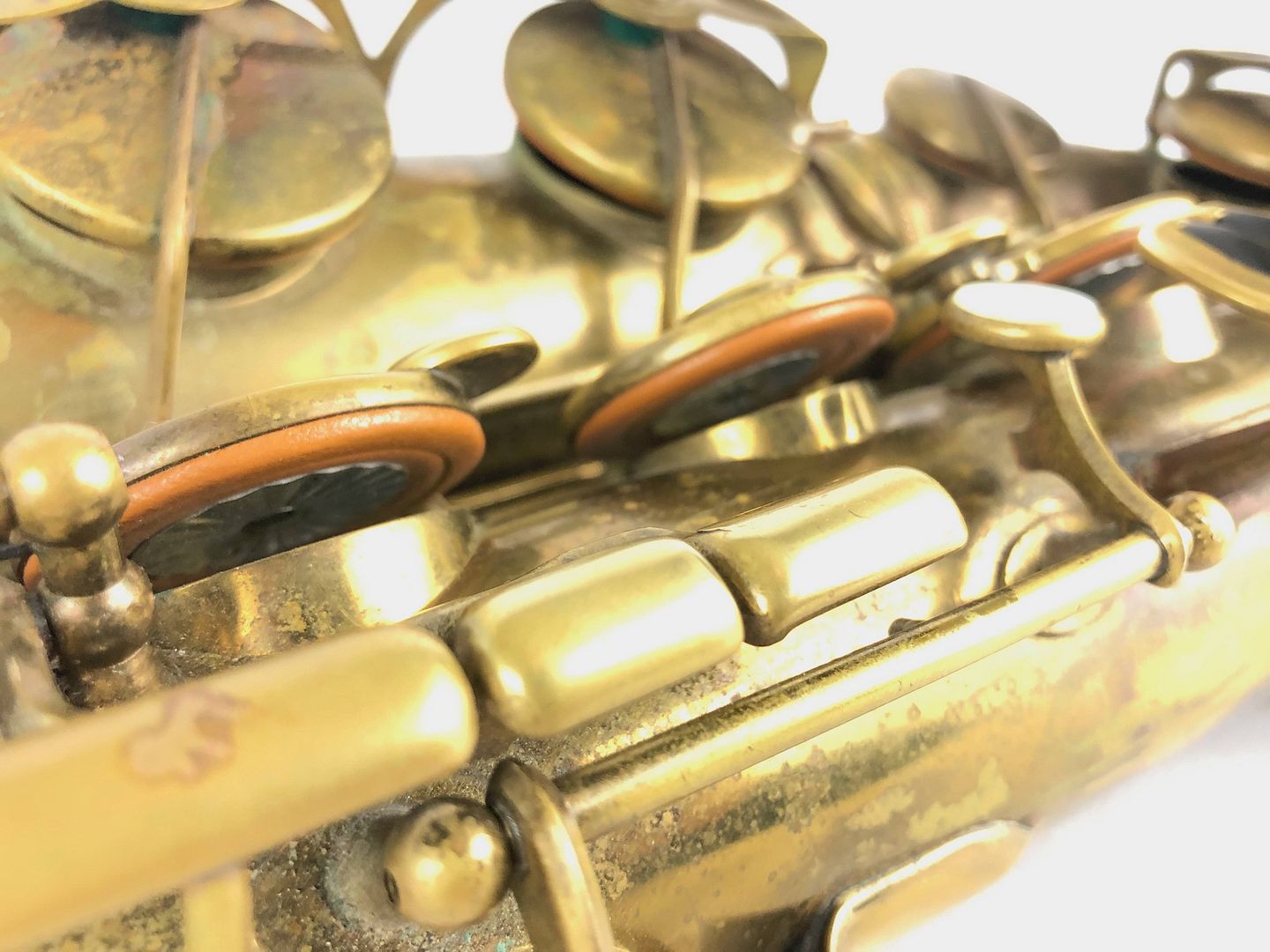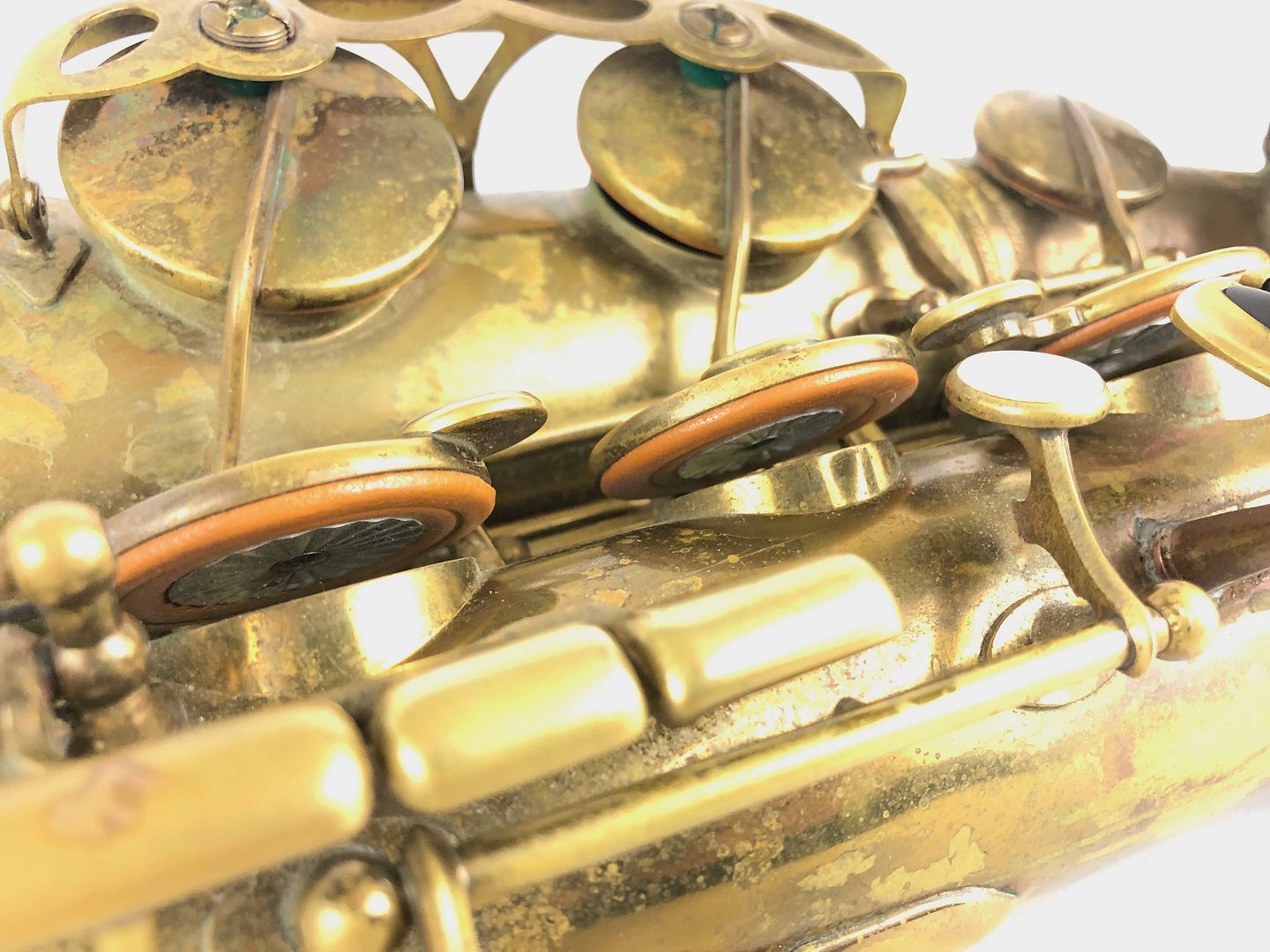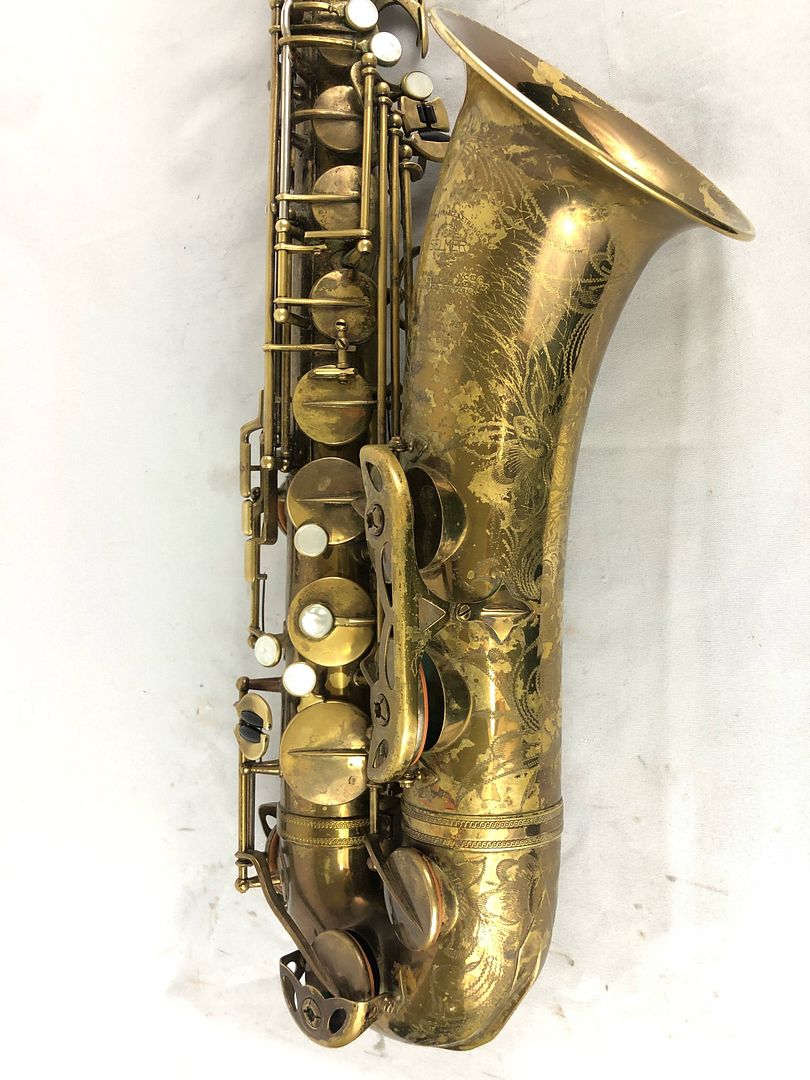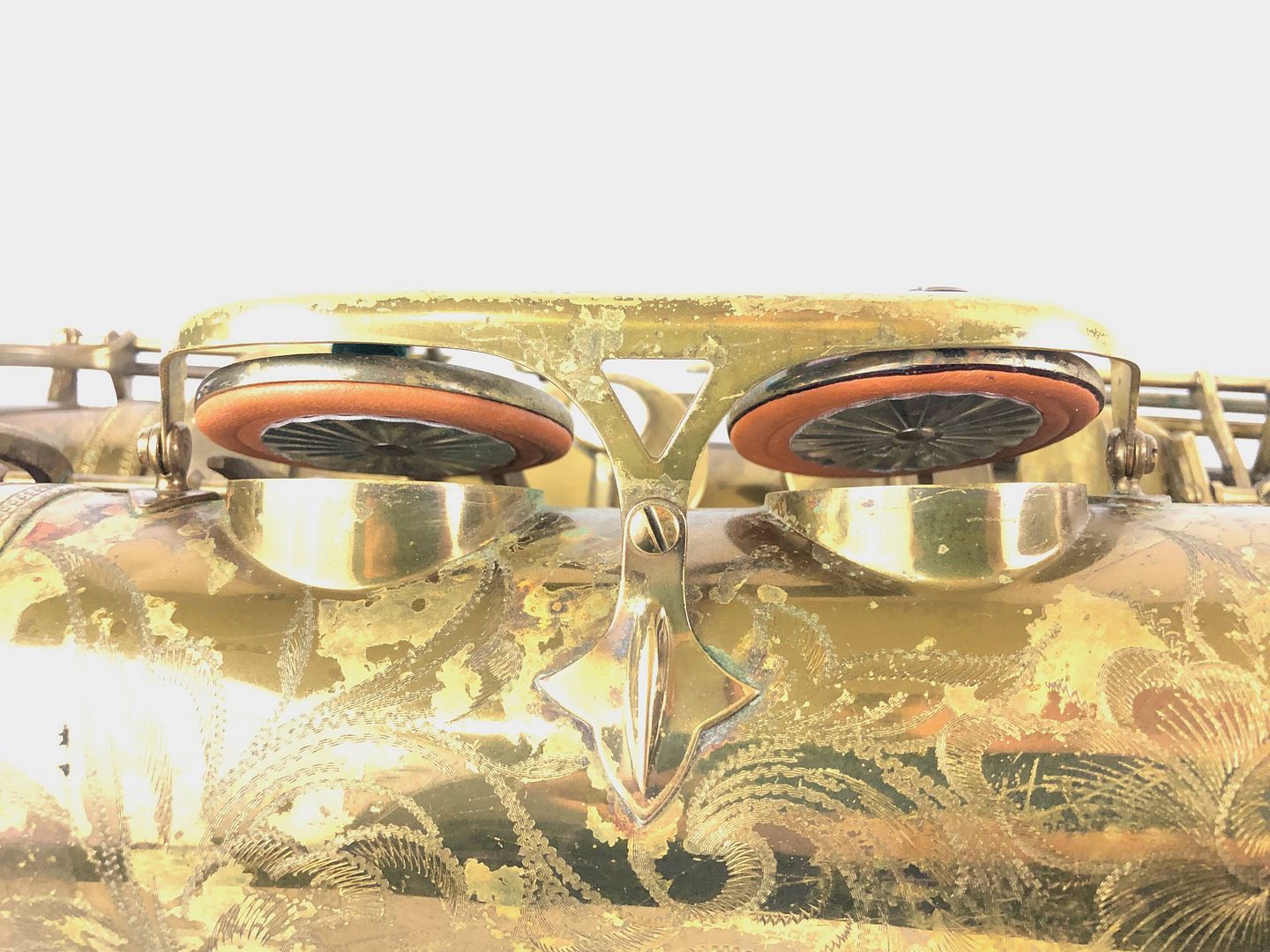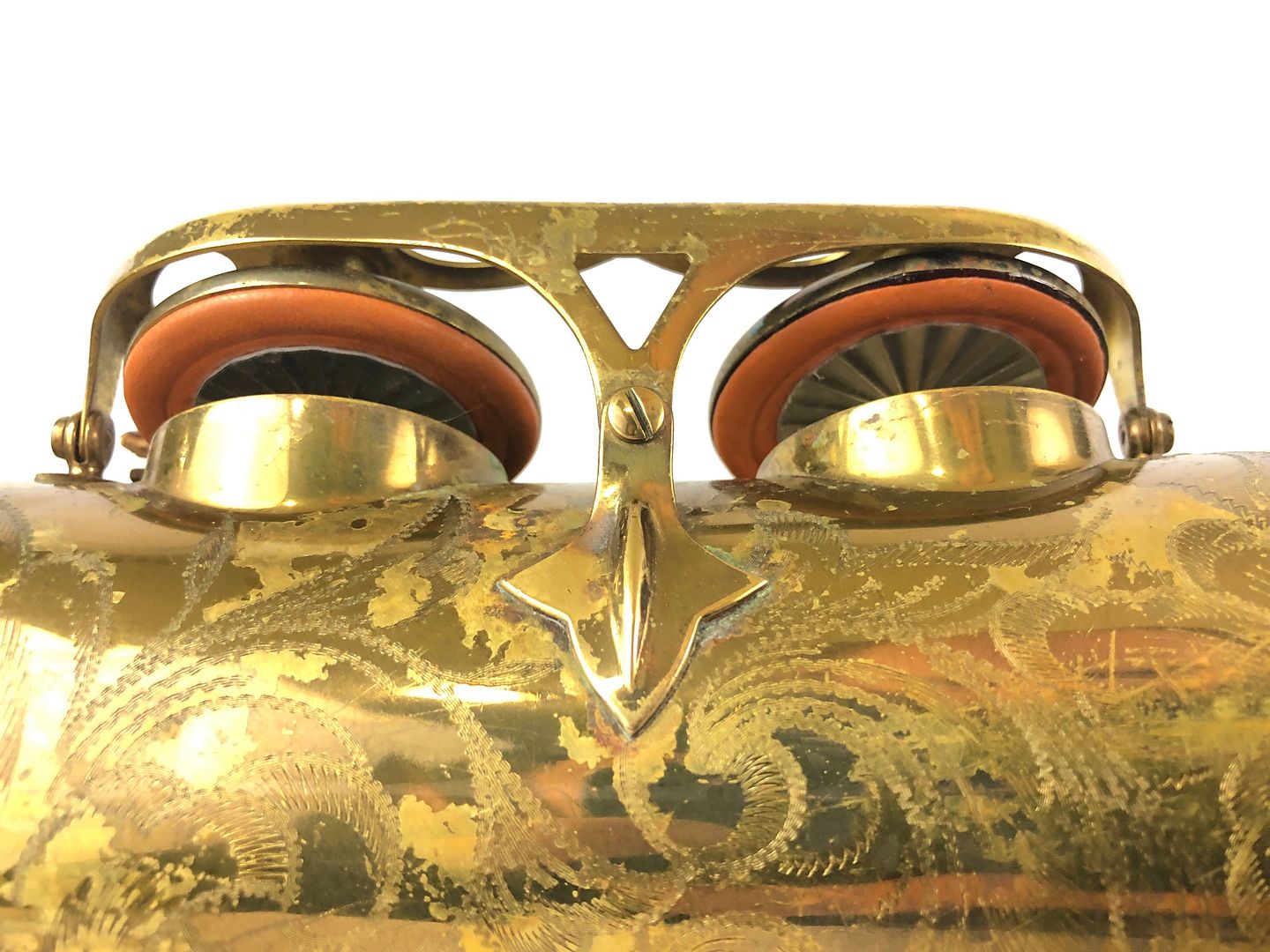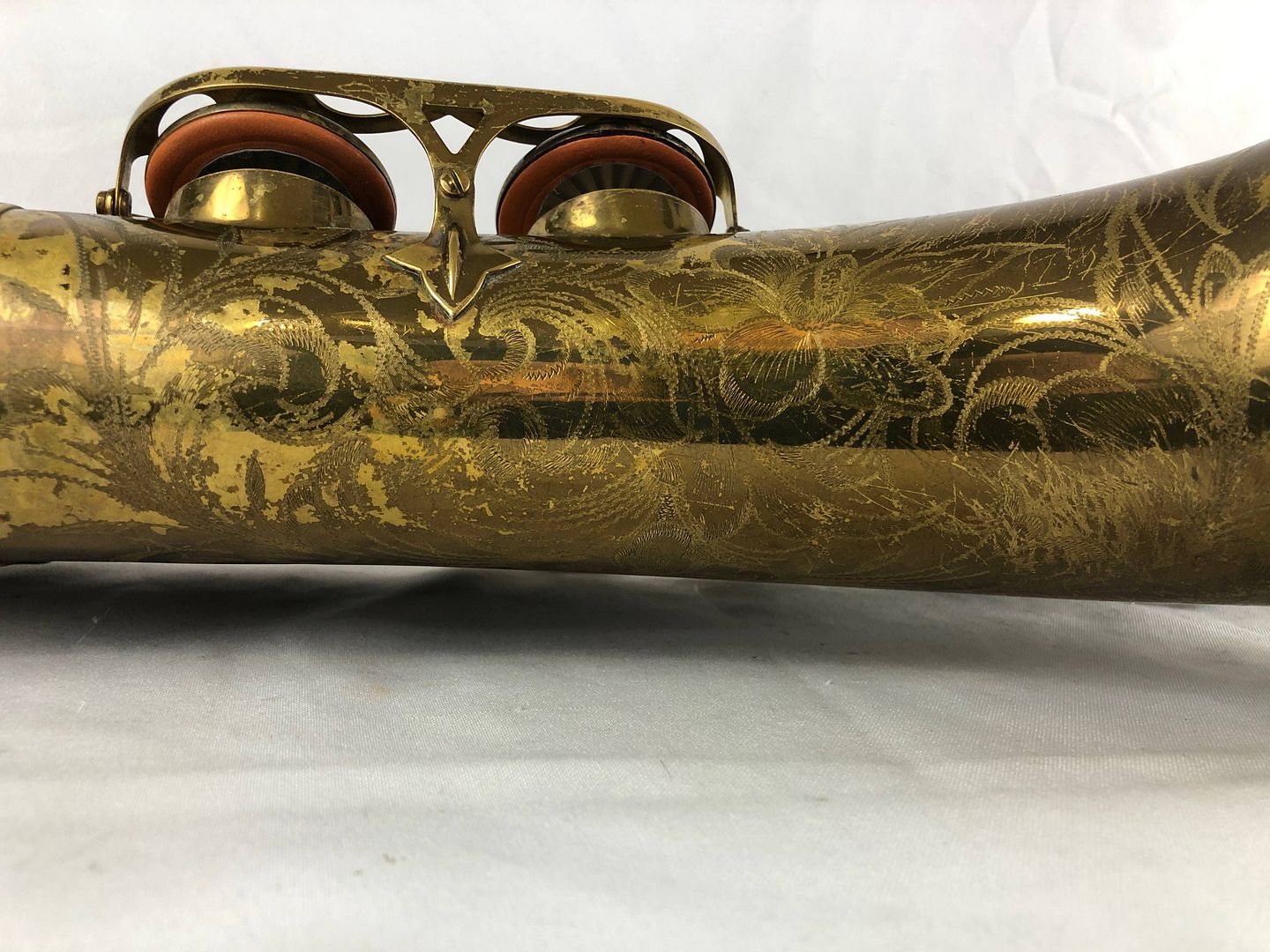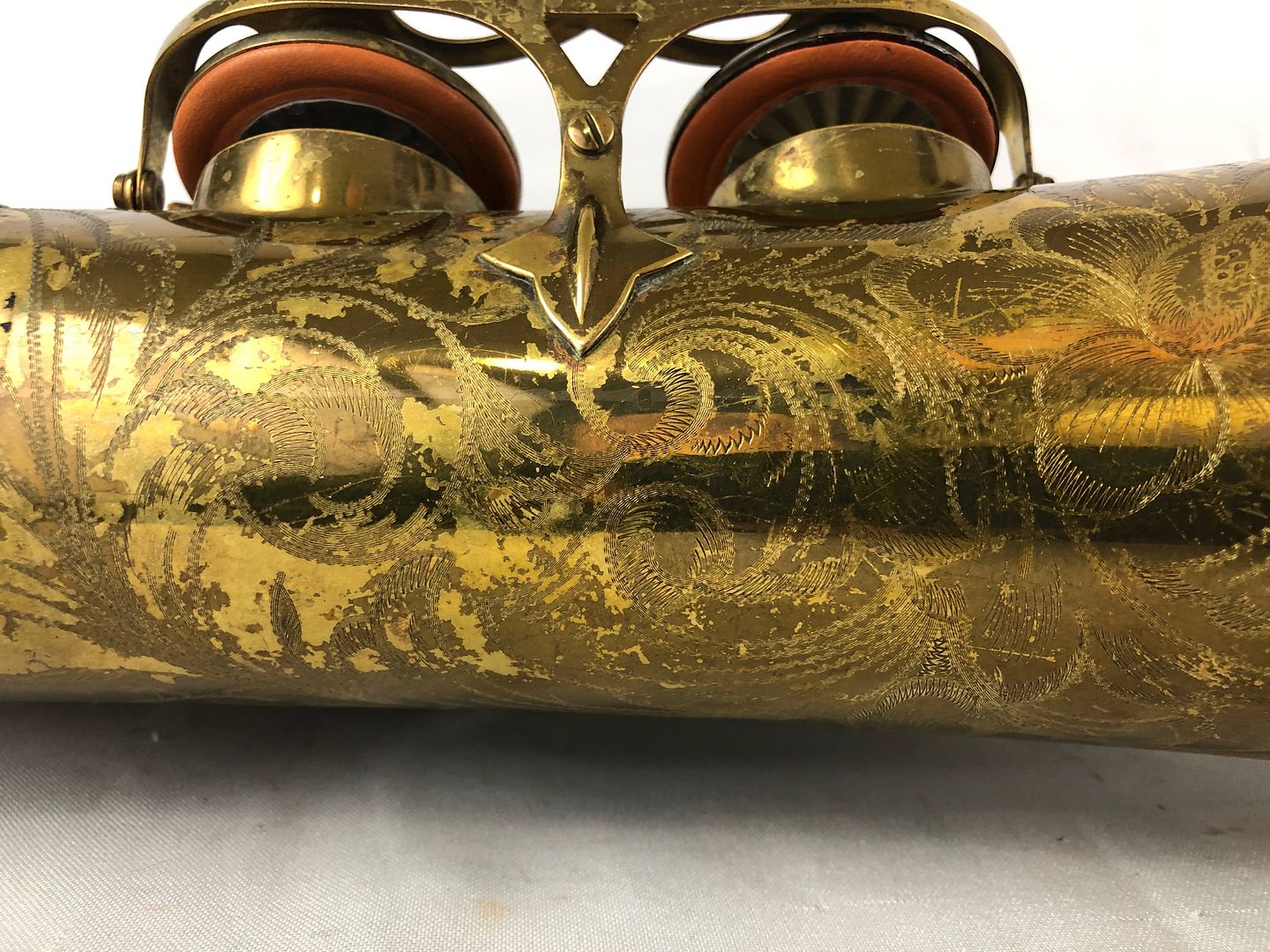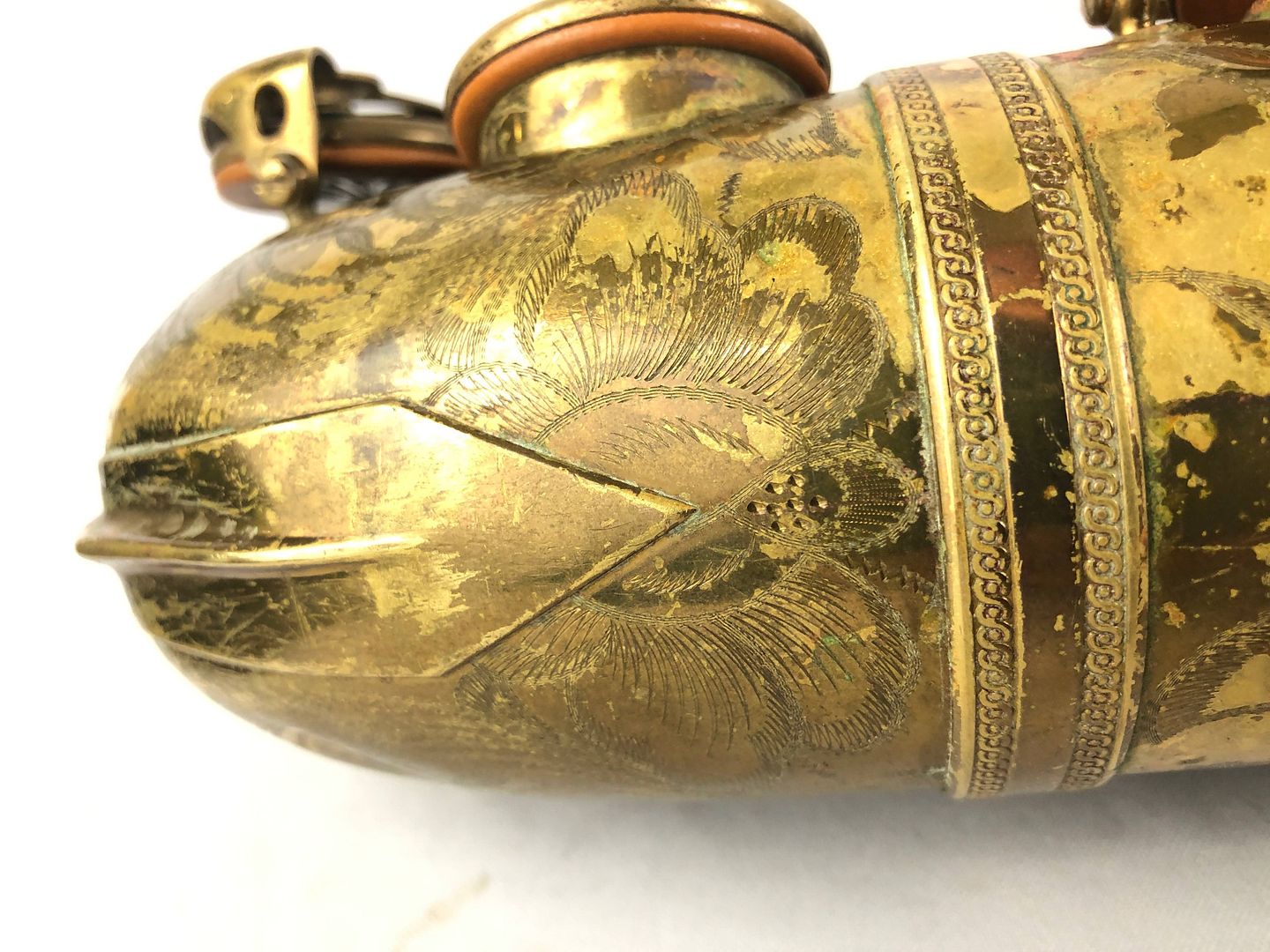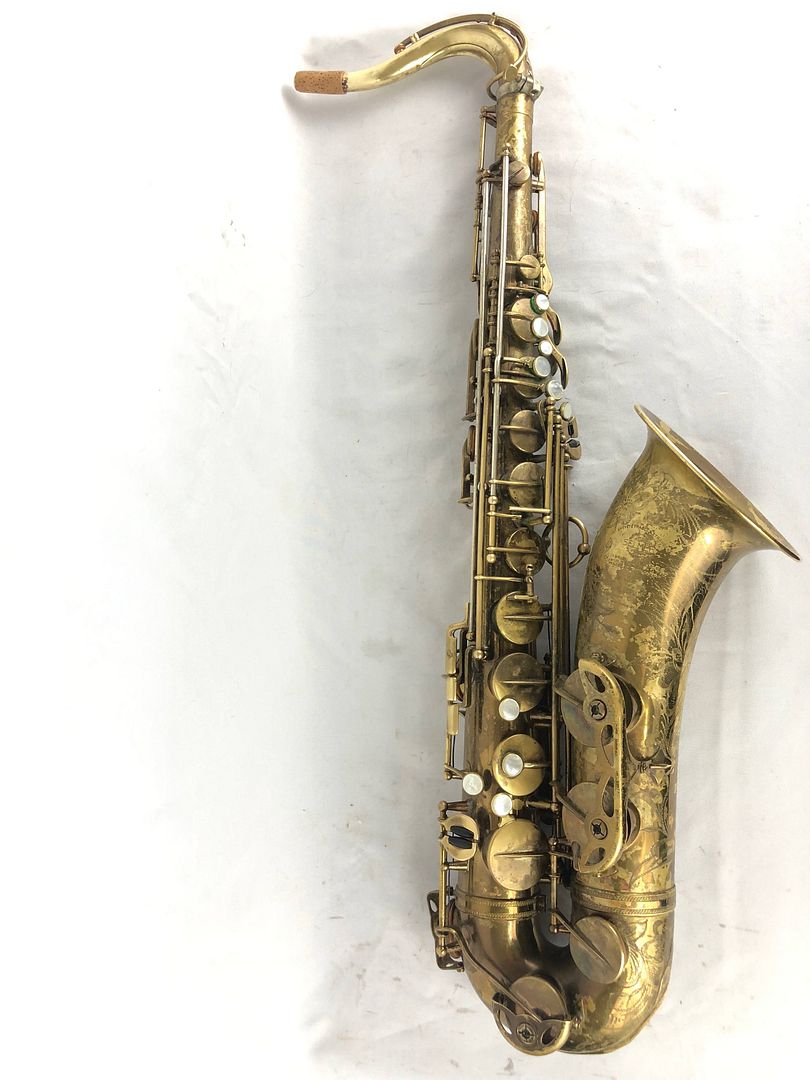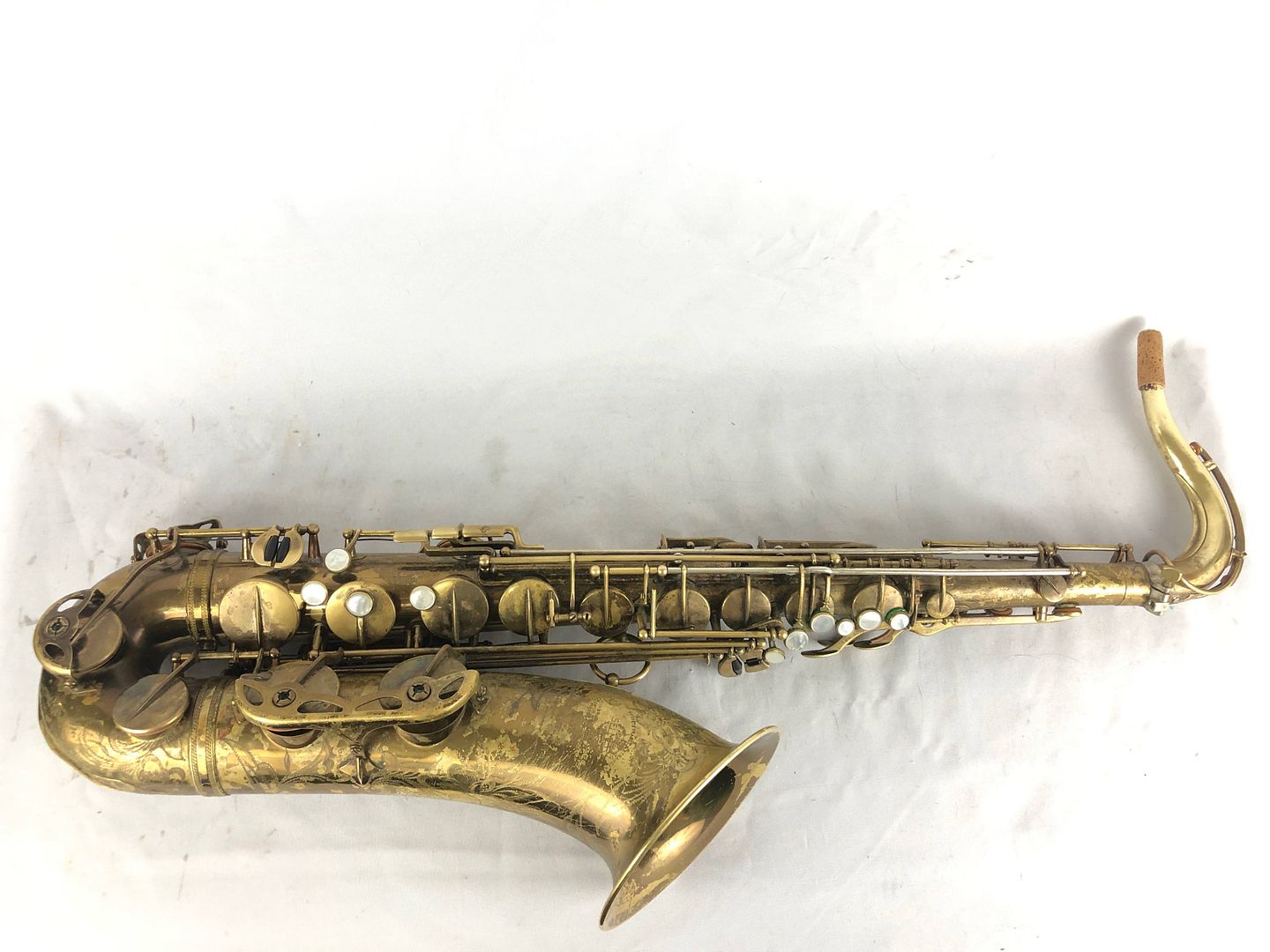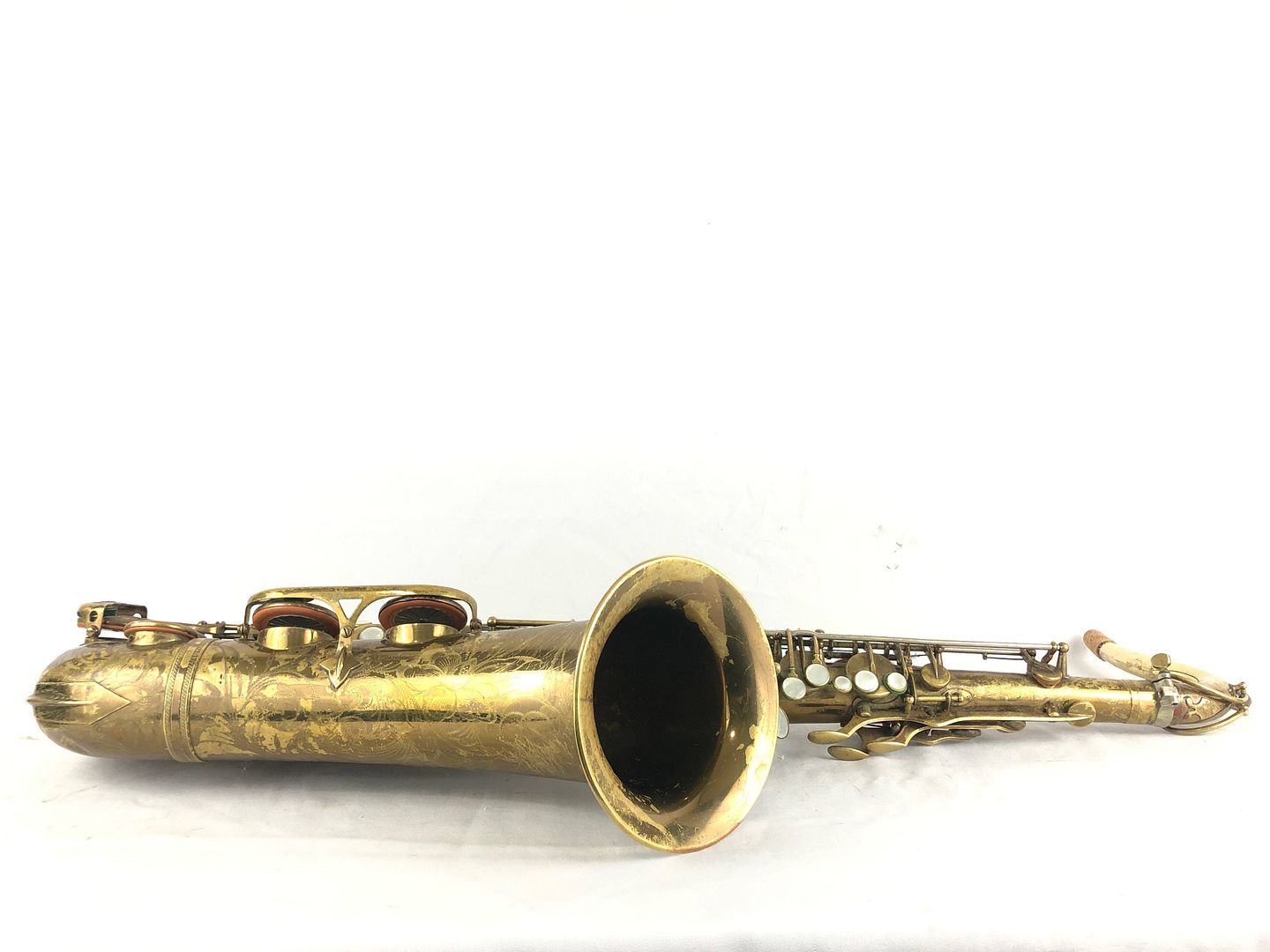 The horn ships with a non original case.
Despite any of the issues, I cant go on enough on how amazing the horn is playing!  Once again, the horn just had a small setup on its old pads, so there are currently no clicks, no clanks, no metal on metal, and all the keys and pads are clamping down lightning fast right now.
If you have been looking to invest into an SBA this is a fantastic playing horn with beautiful original laq and engravings.  These horns are insanely rare and are hard to find in any condition at all.  This is a great change to get a beautiful prime era Selmer at an entry level price. 
These horns do not last long so please buy and pay confidently I will ship ASAP upon payment