---
For sale is a beautiful 121xxx Selmer Mark VI Silver plated alto saxophone with some of the most gorgeous engraving ive ever seen!!!
This horn is the show stopper, head turner, goddess of a horn!
This horn features highly detailed and ornate non Selmer factory engraving!  The horns engraving almost takes inspiration from the most detailed Super Balanced Action engraving.
Im a huge fan of engraving and this horn just looks amazing in the hands.  While holding and playing this horn I can feel the energy transferring into my hands.  This horn shines bright like a diamond!!
At one point in not long ago this saxophone will fully overhauled with brand new pads.  At first visual inspection and grip on the sax its apparent this saxophone has had a top tier overhaul and pad job.  All the pads are fresh soft great condition pads even though out.  All the pads were changed and all the matierals corks, felts are fresh as well.
The horn has no clicks, clanks, metal on metal noise.  The horn has no loss of motion and the action feels absolutely amazing.  This horn is popping sealing top to bottom setup to boot.  All of the keys snappily clamping down and the horn is in great mechanical shape.
This saxophone appears to be a factory original silver plated 121xxx Mark VI that had NO engraving from the factory.  Then at one point one of the owners paid an aftermarket artist to fully engraving this horn up and down with highly detailed engraving.  The neck is a non matching serial numbered neck.
This horn is being sold as used and has its fair share of scratches, knicks, dings, dents, metal wear with brass poking through, silver tarnish, repair marks, and other anomalies associated with such an old vintage horn!  Saxophone comes with non original case!

If you have been looking to invest in a dream show piece this is that one of a king special piece that you could really feel great about and cherish for a life time.
Please buy and pay confidently I will ship ASAP upon payment!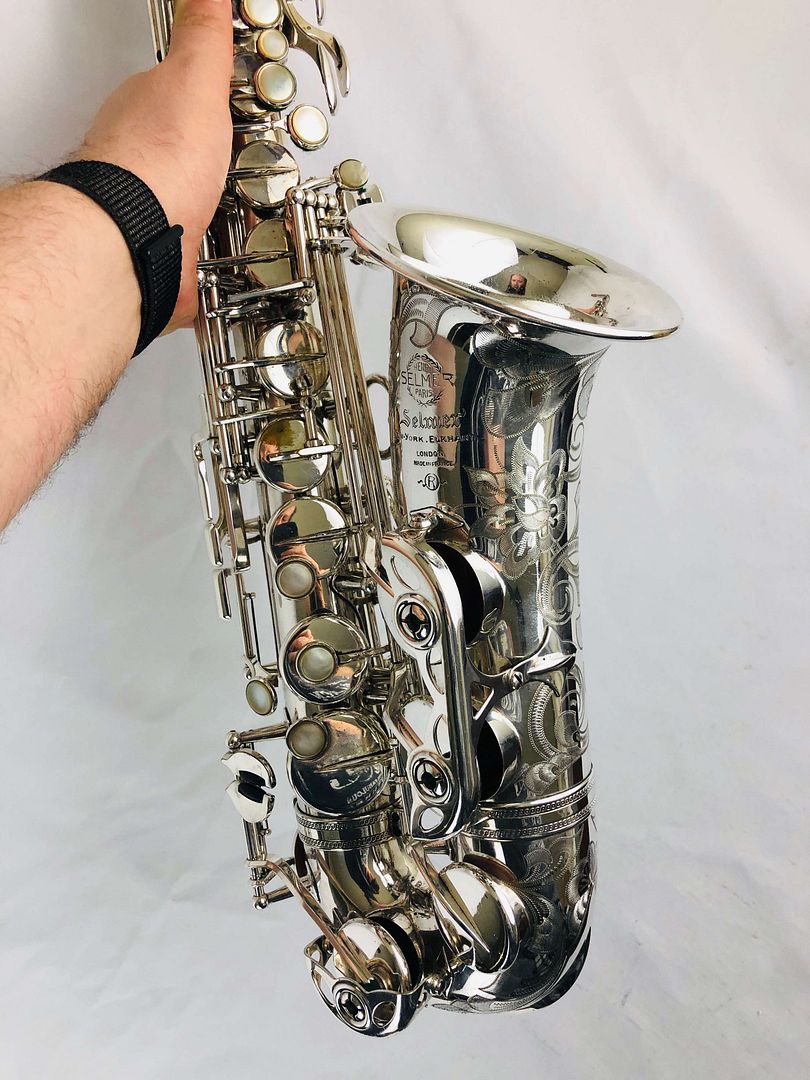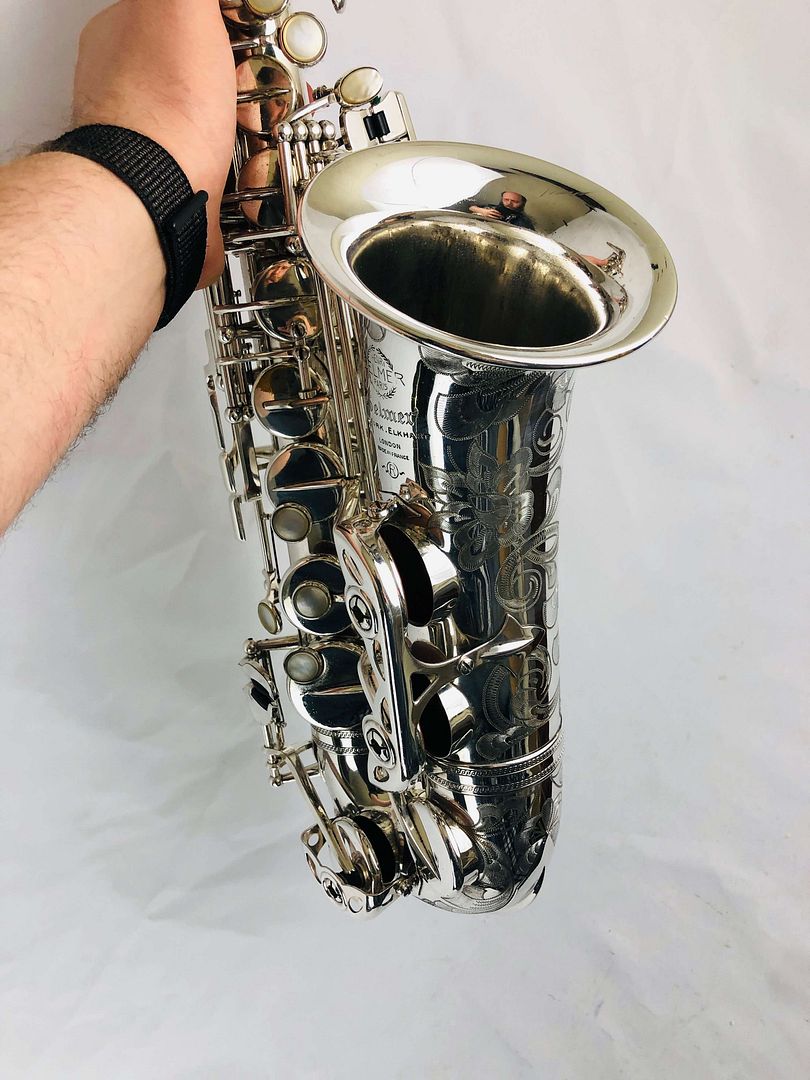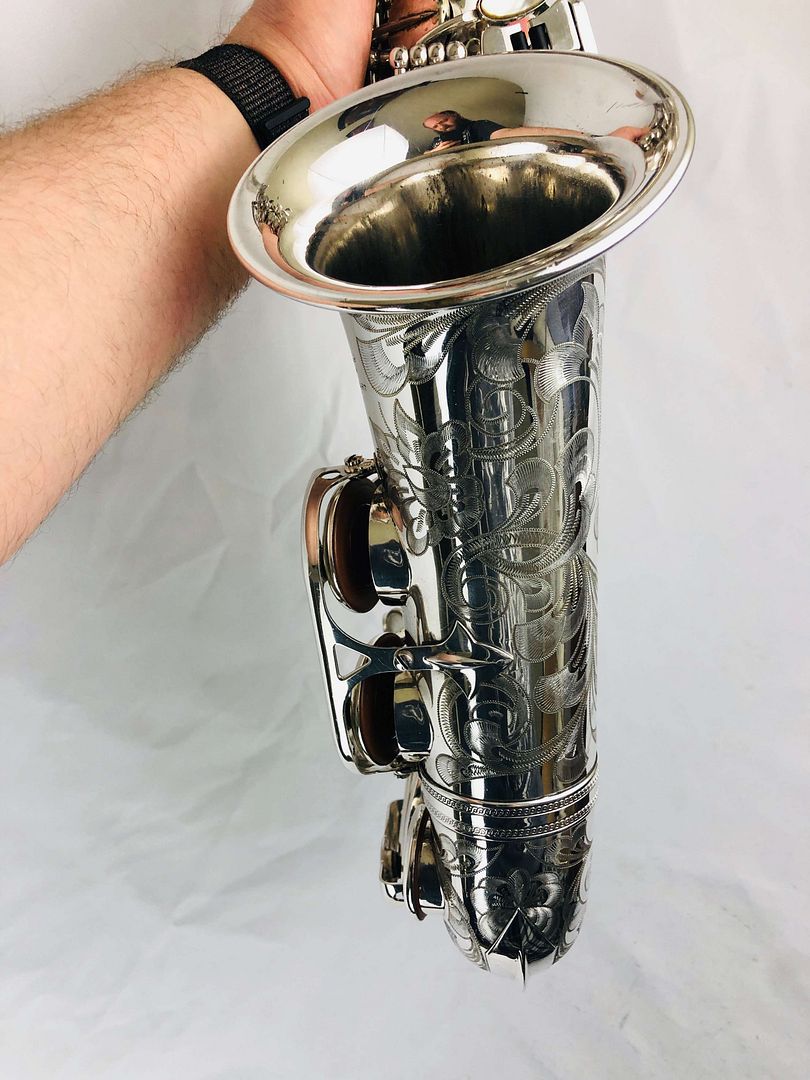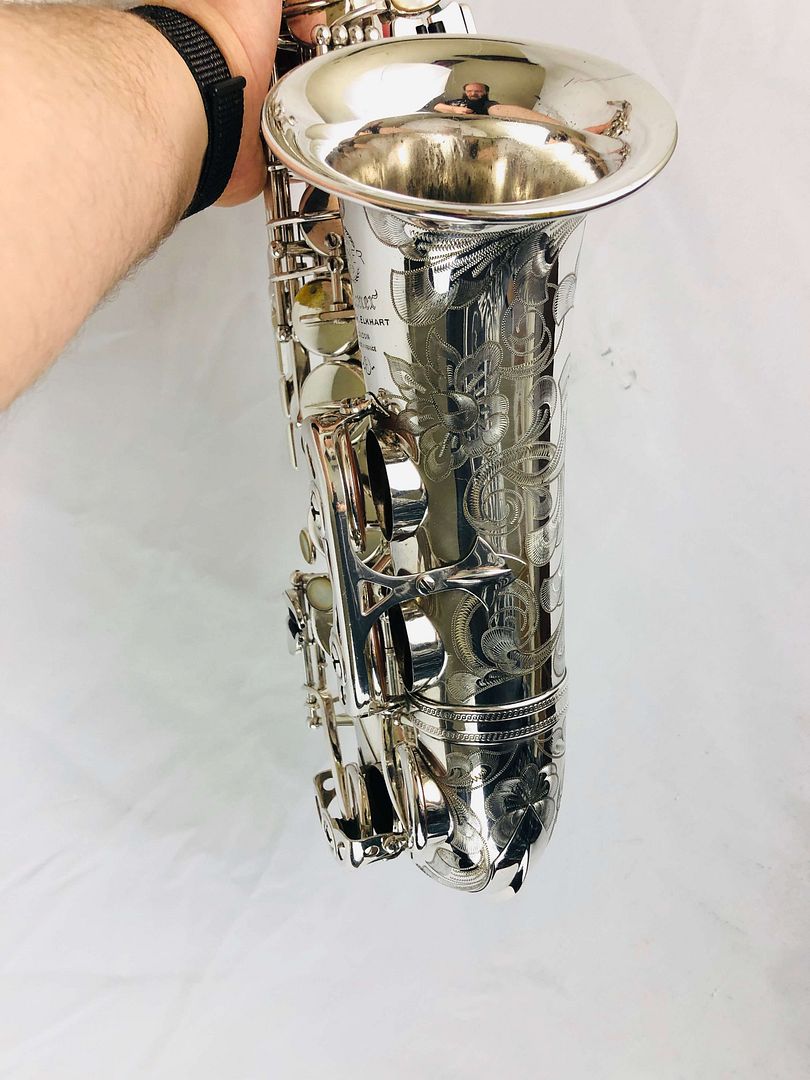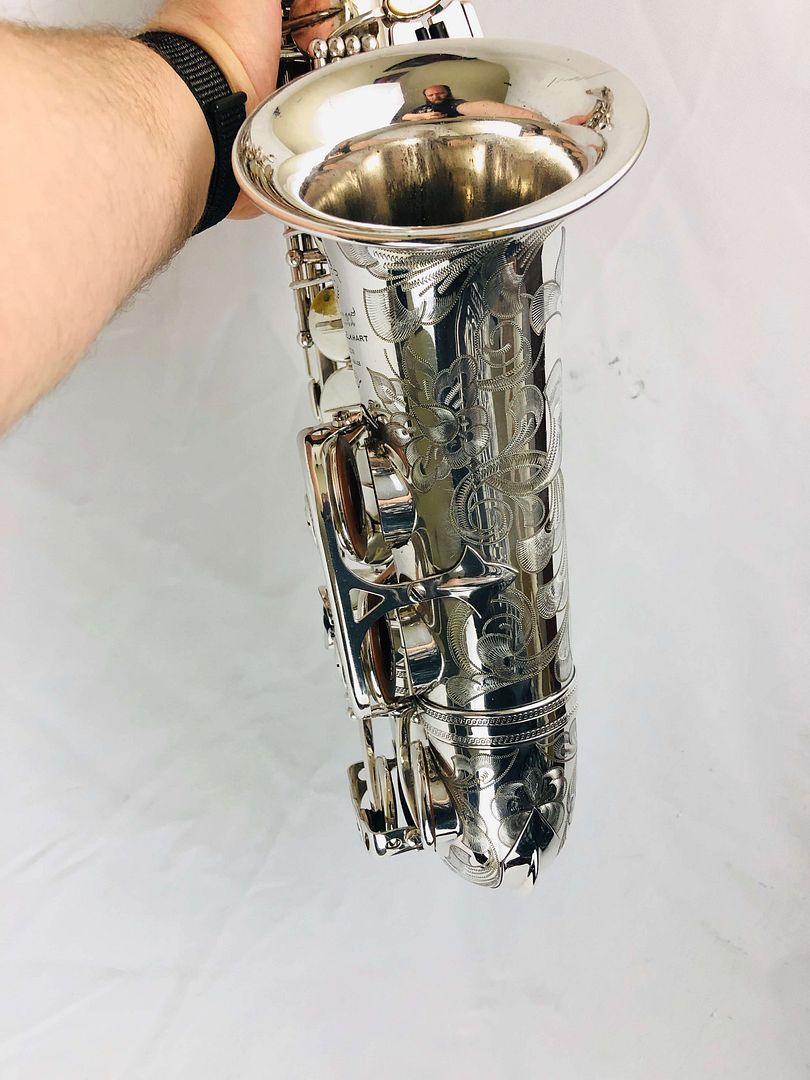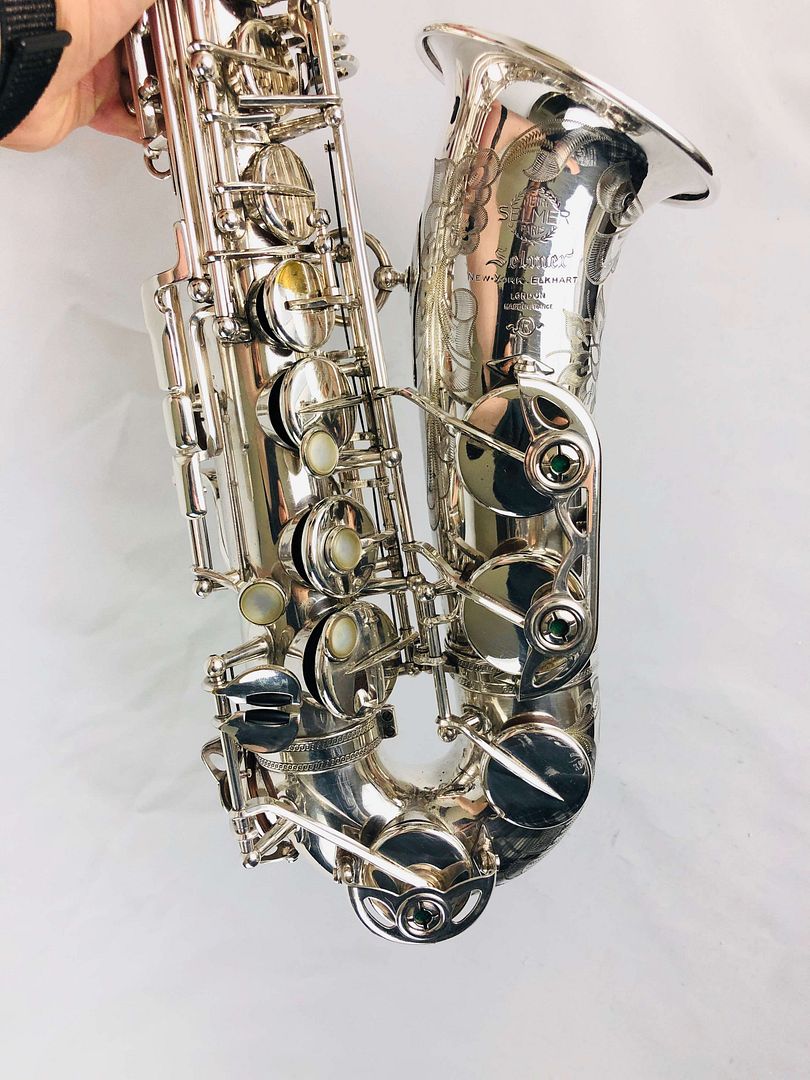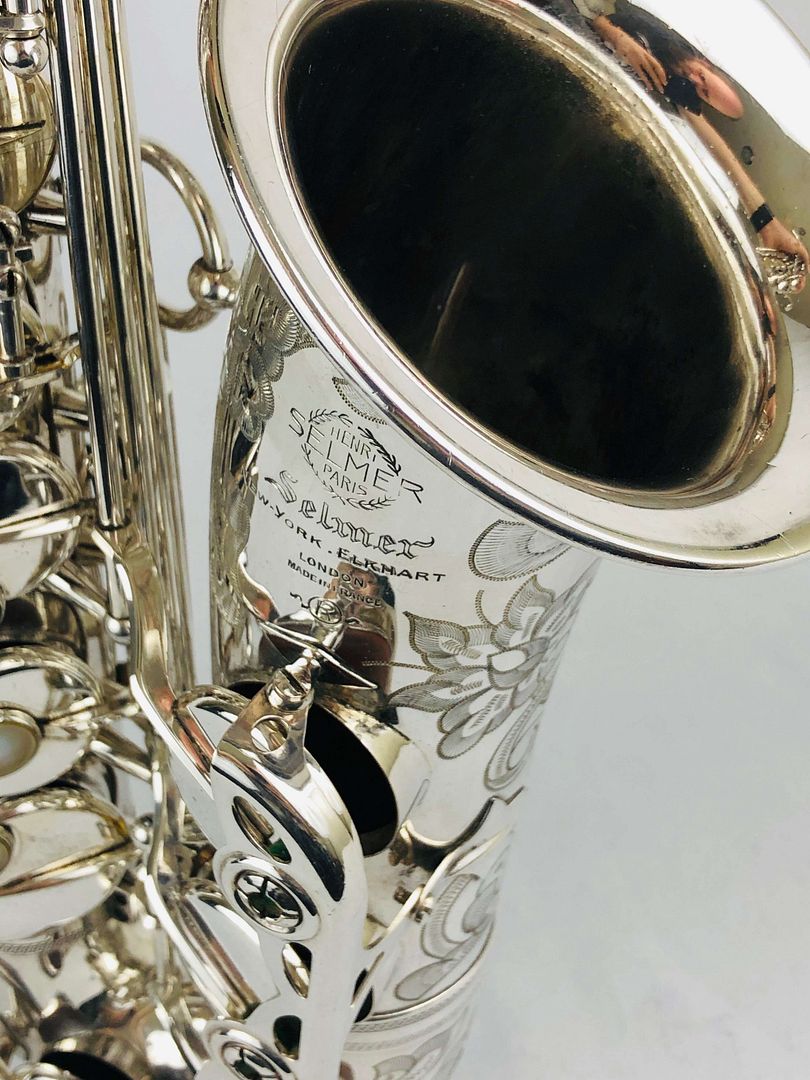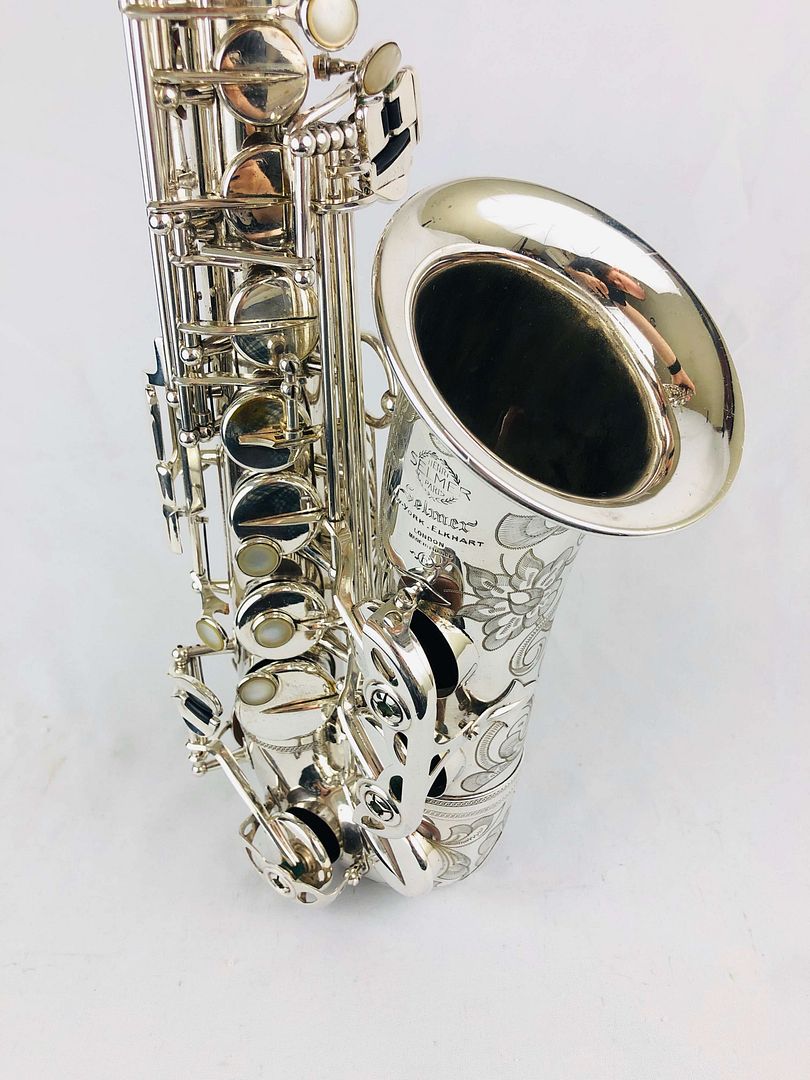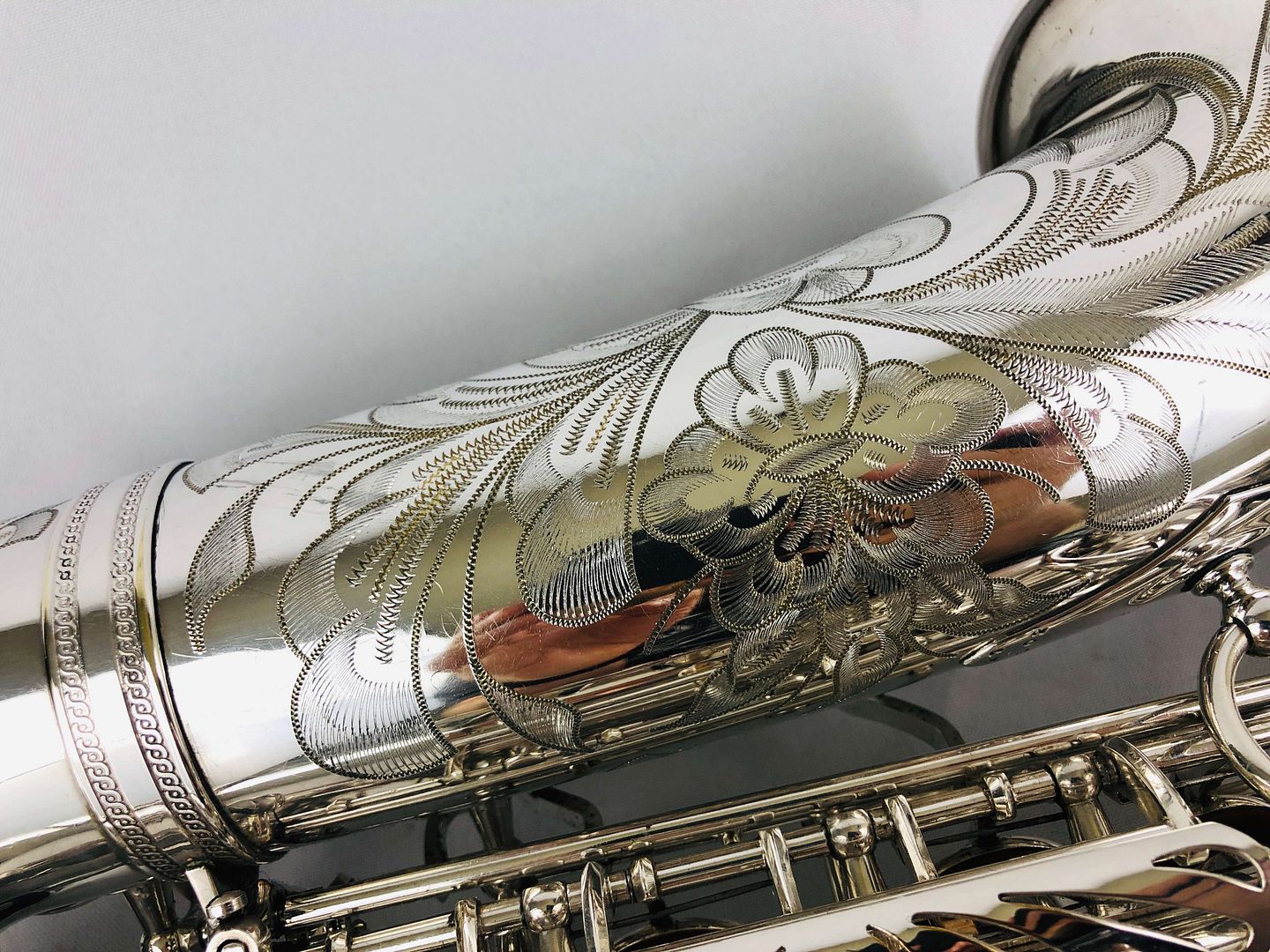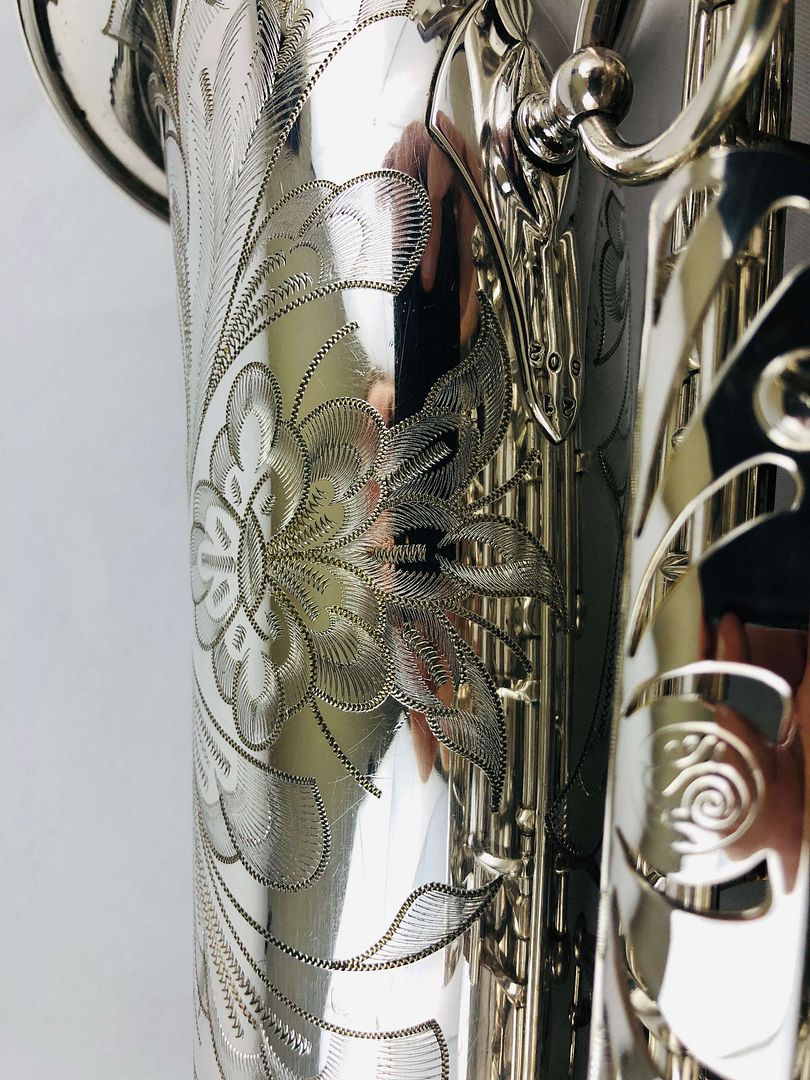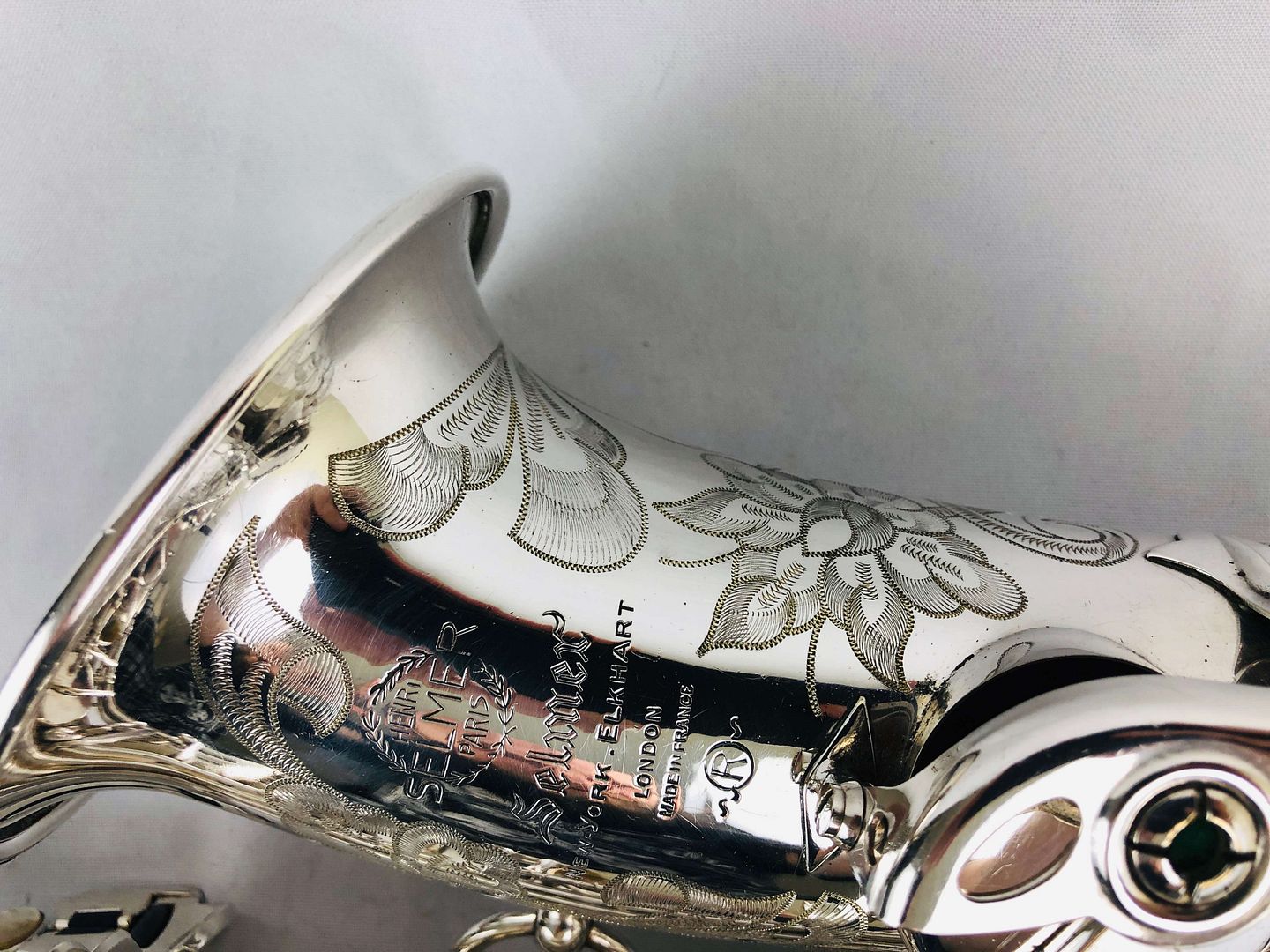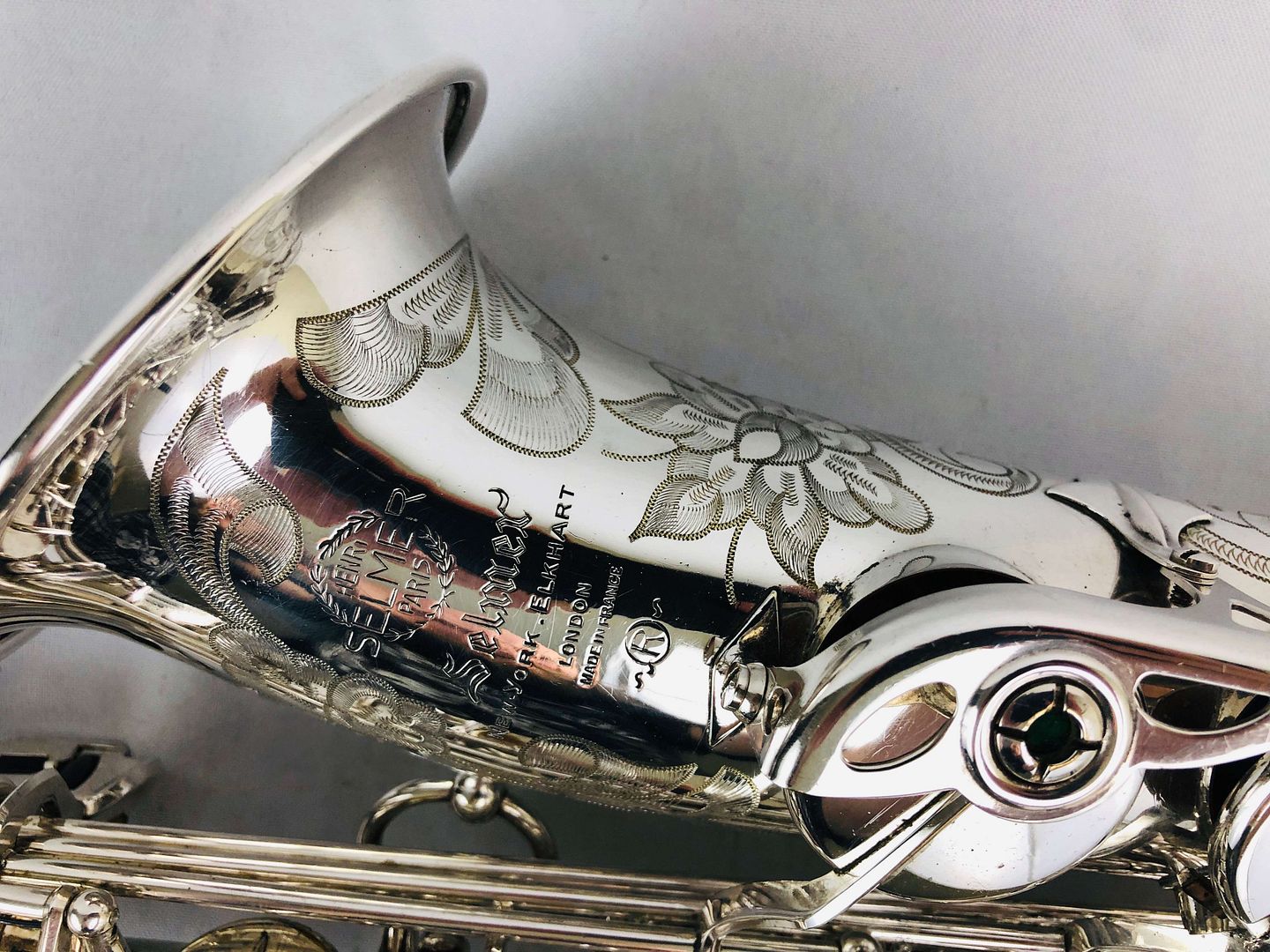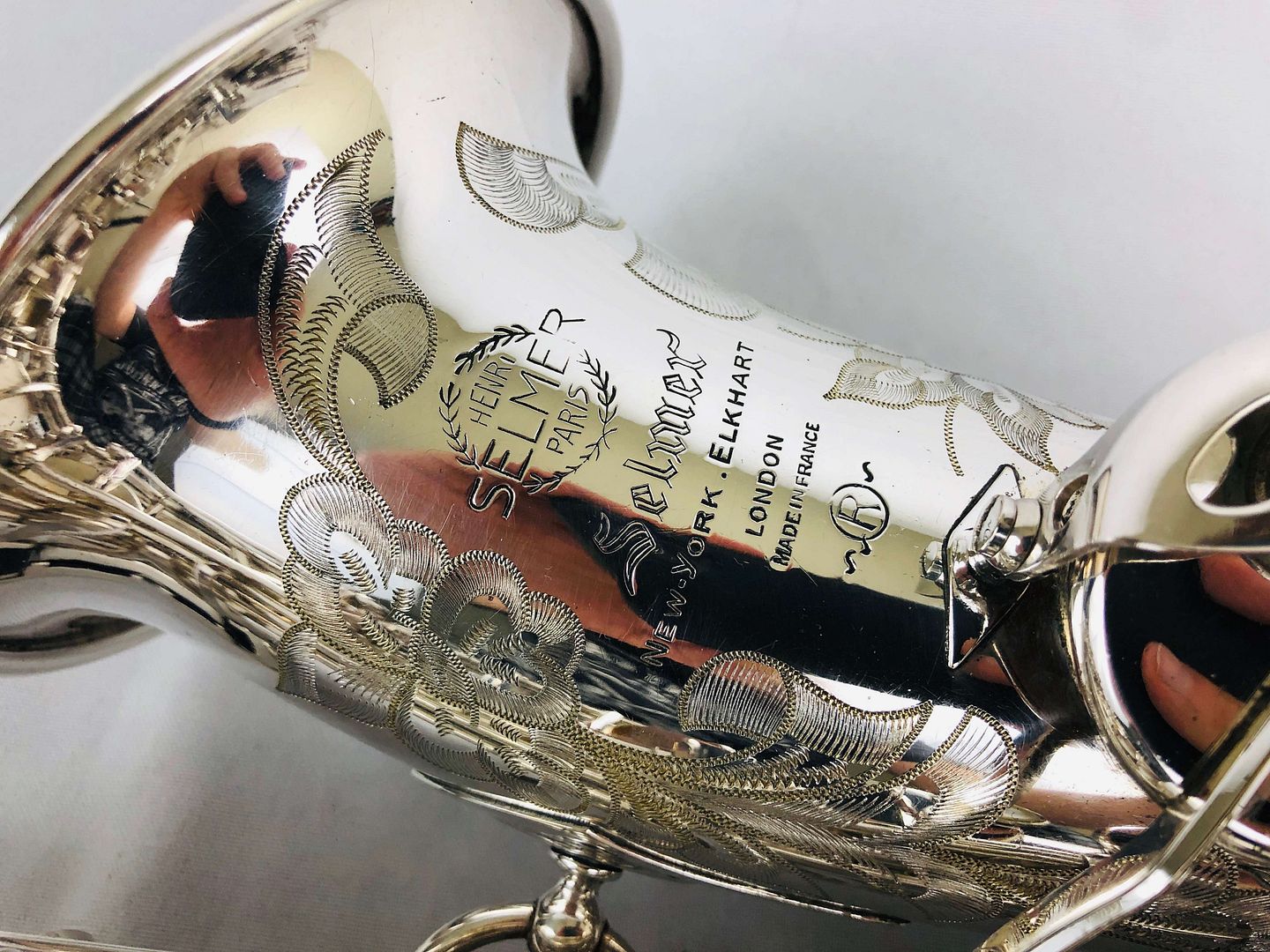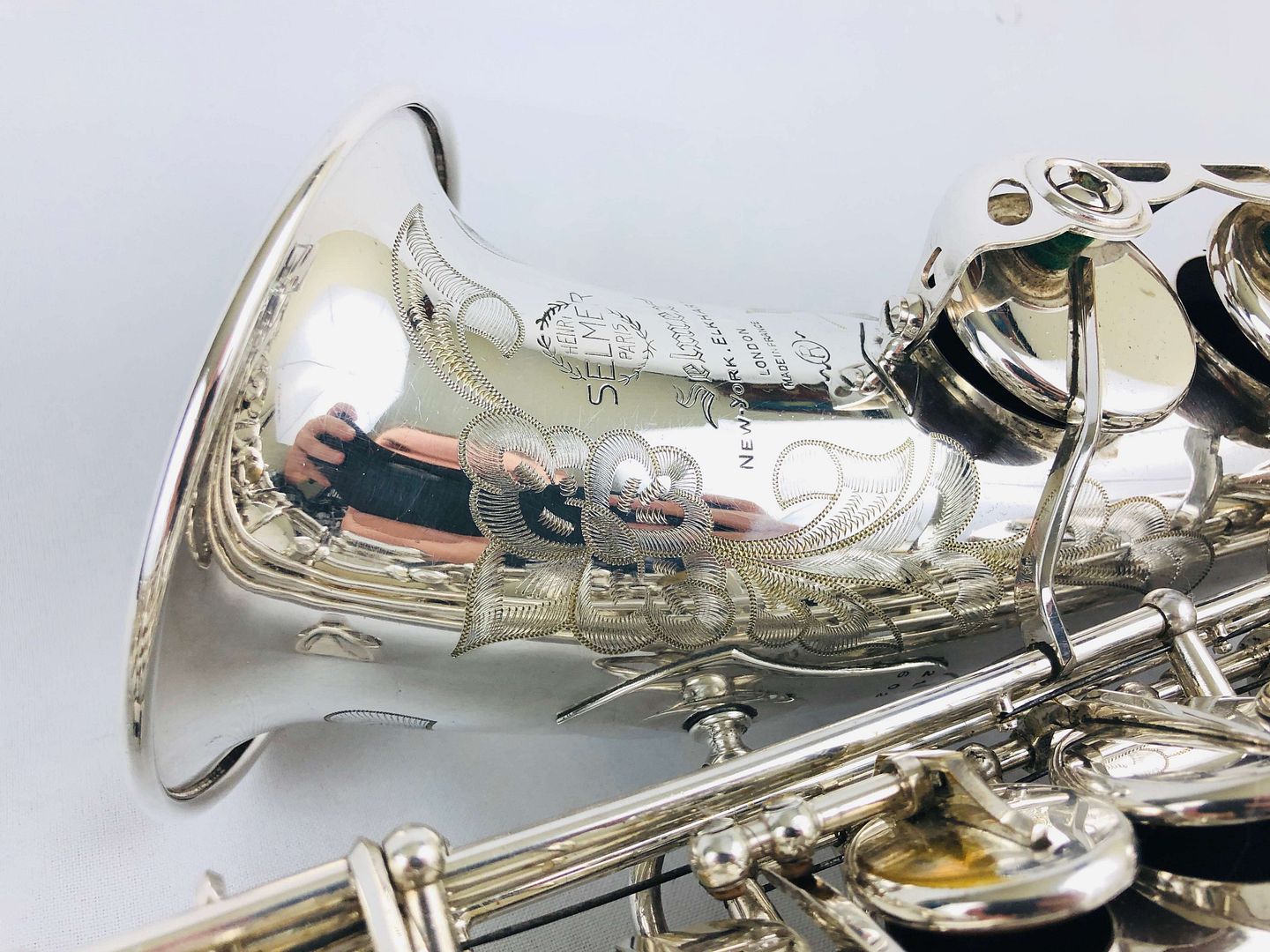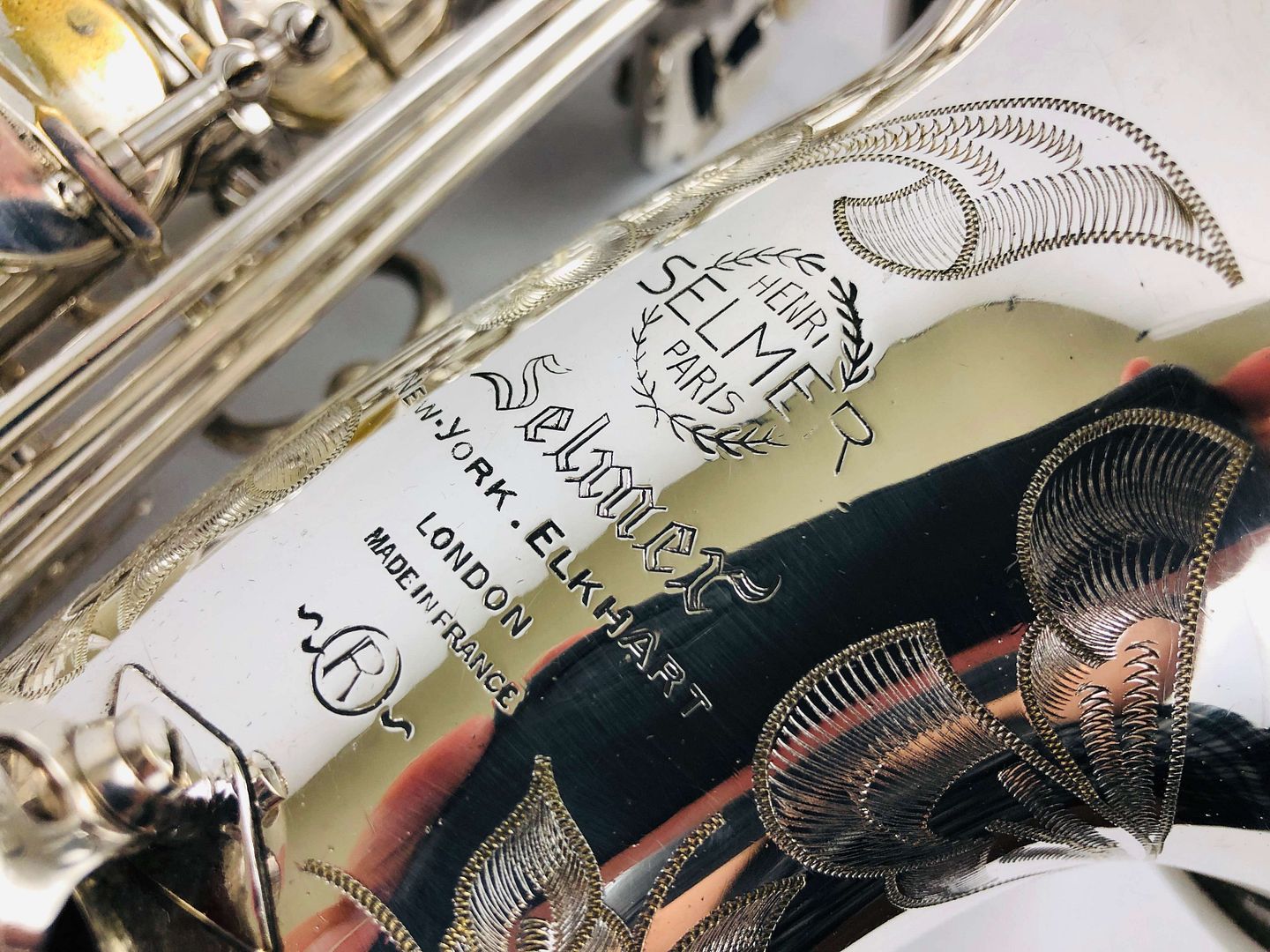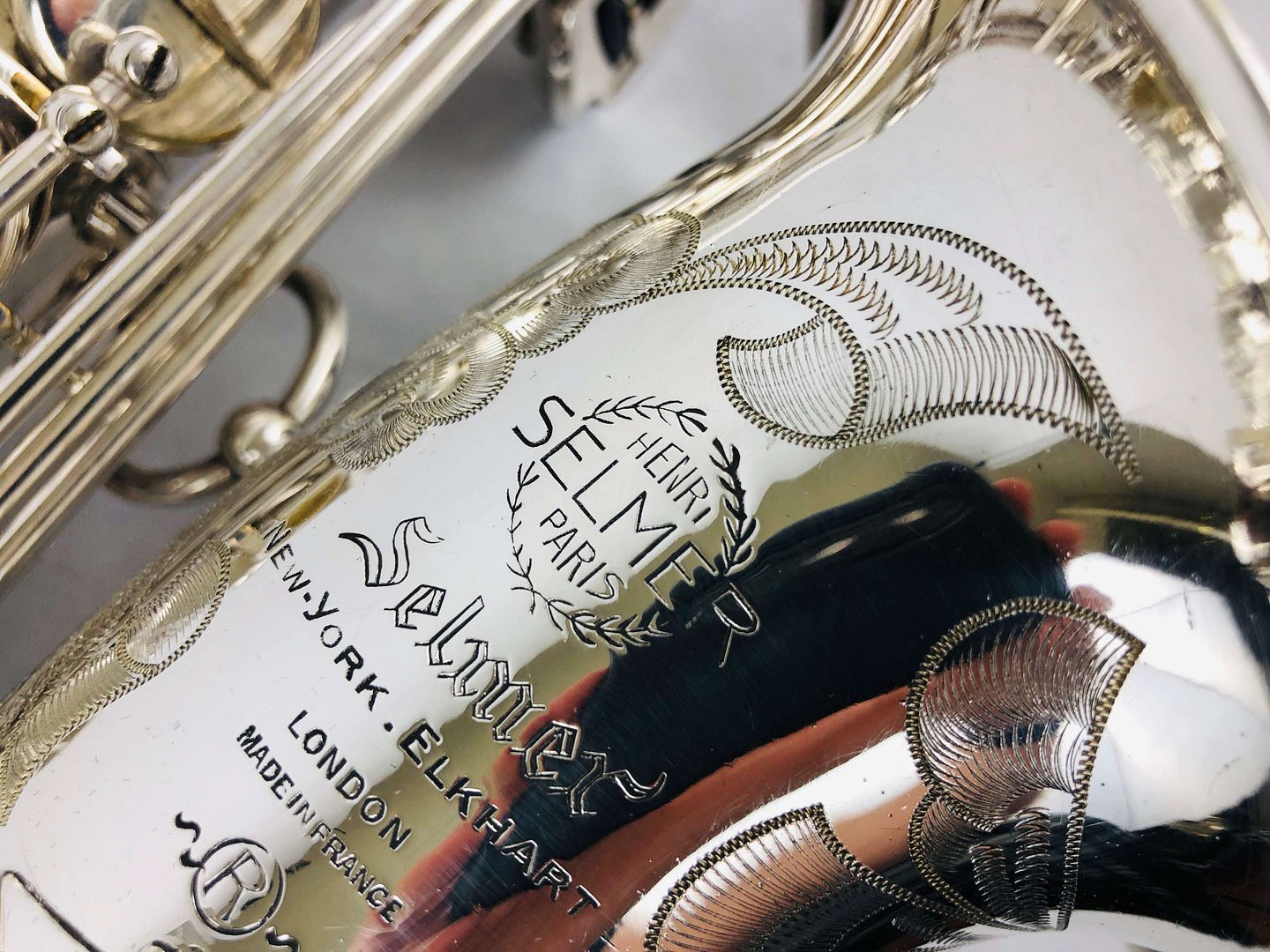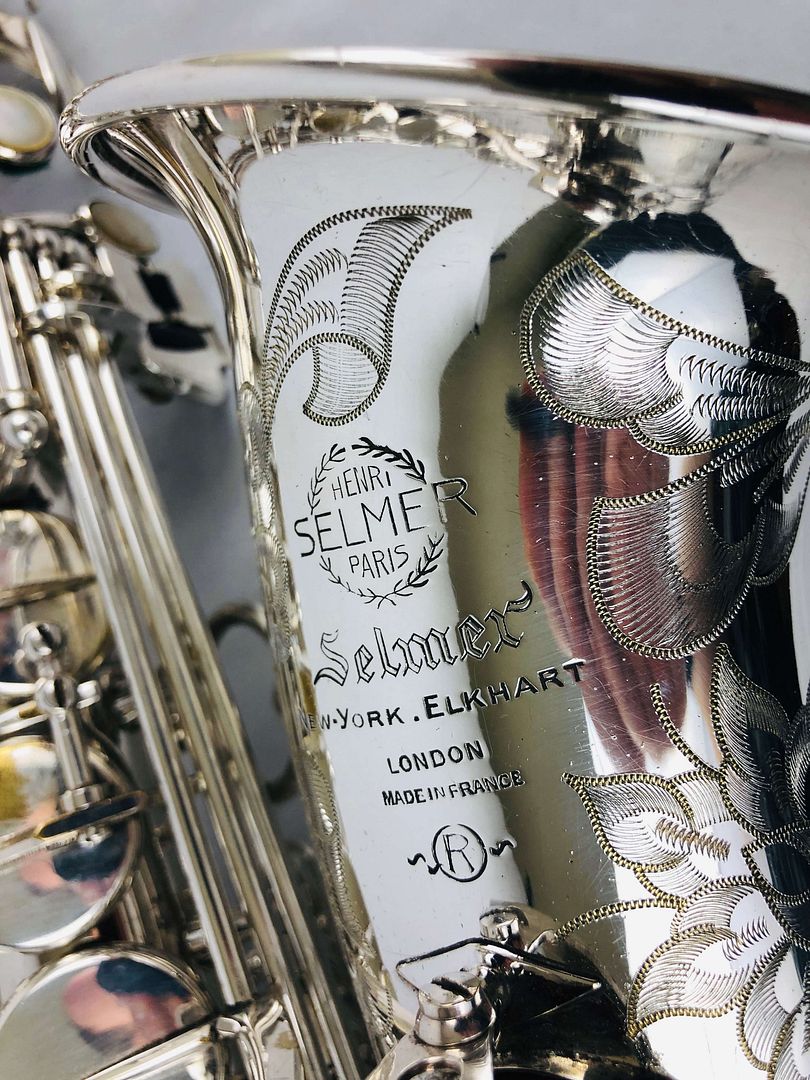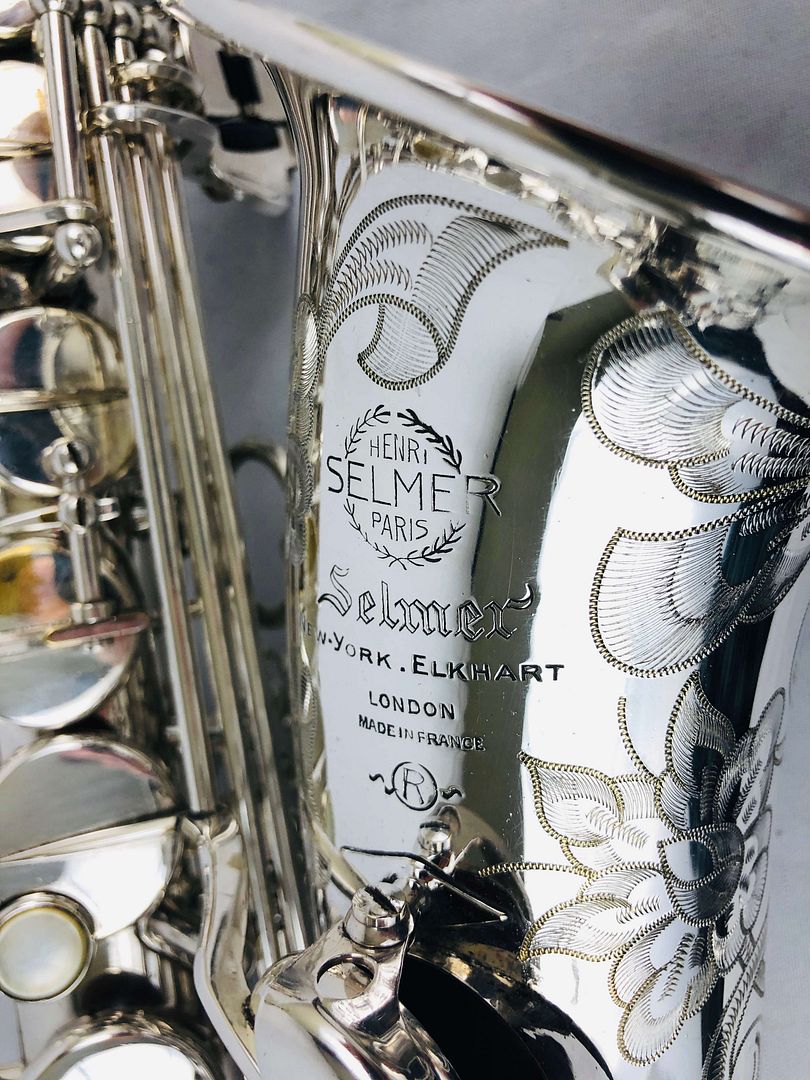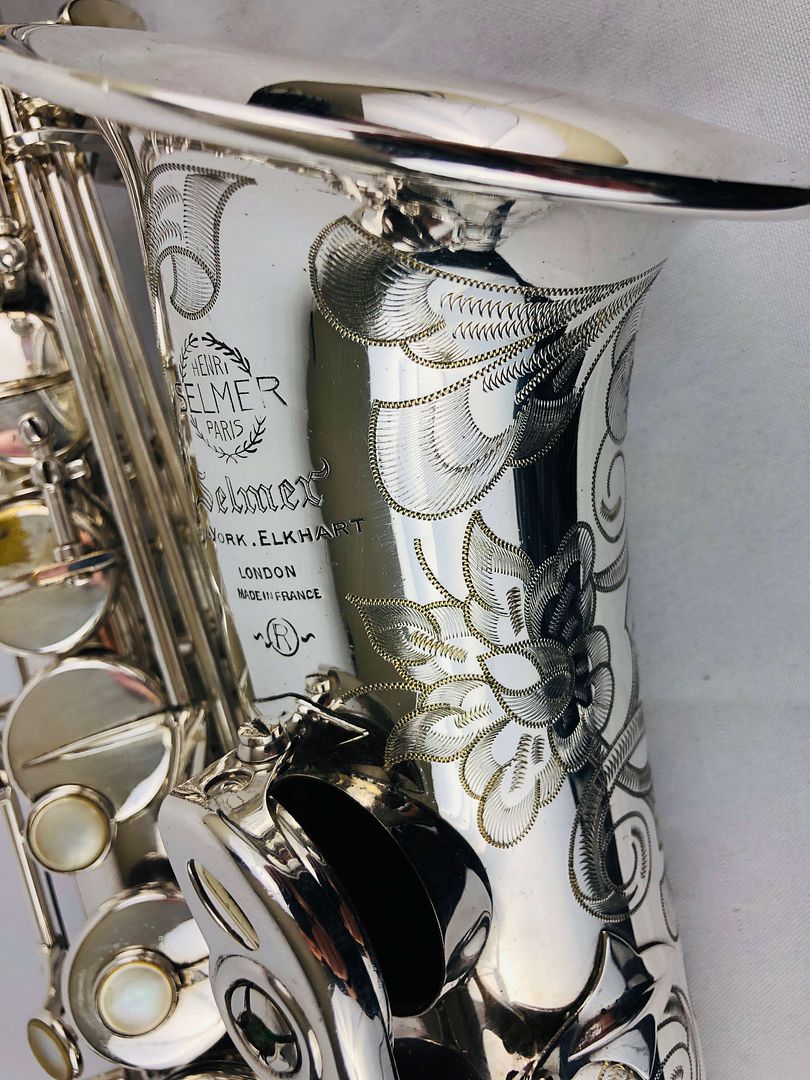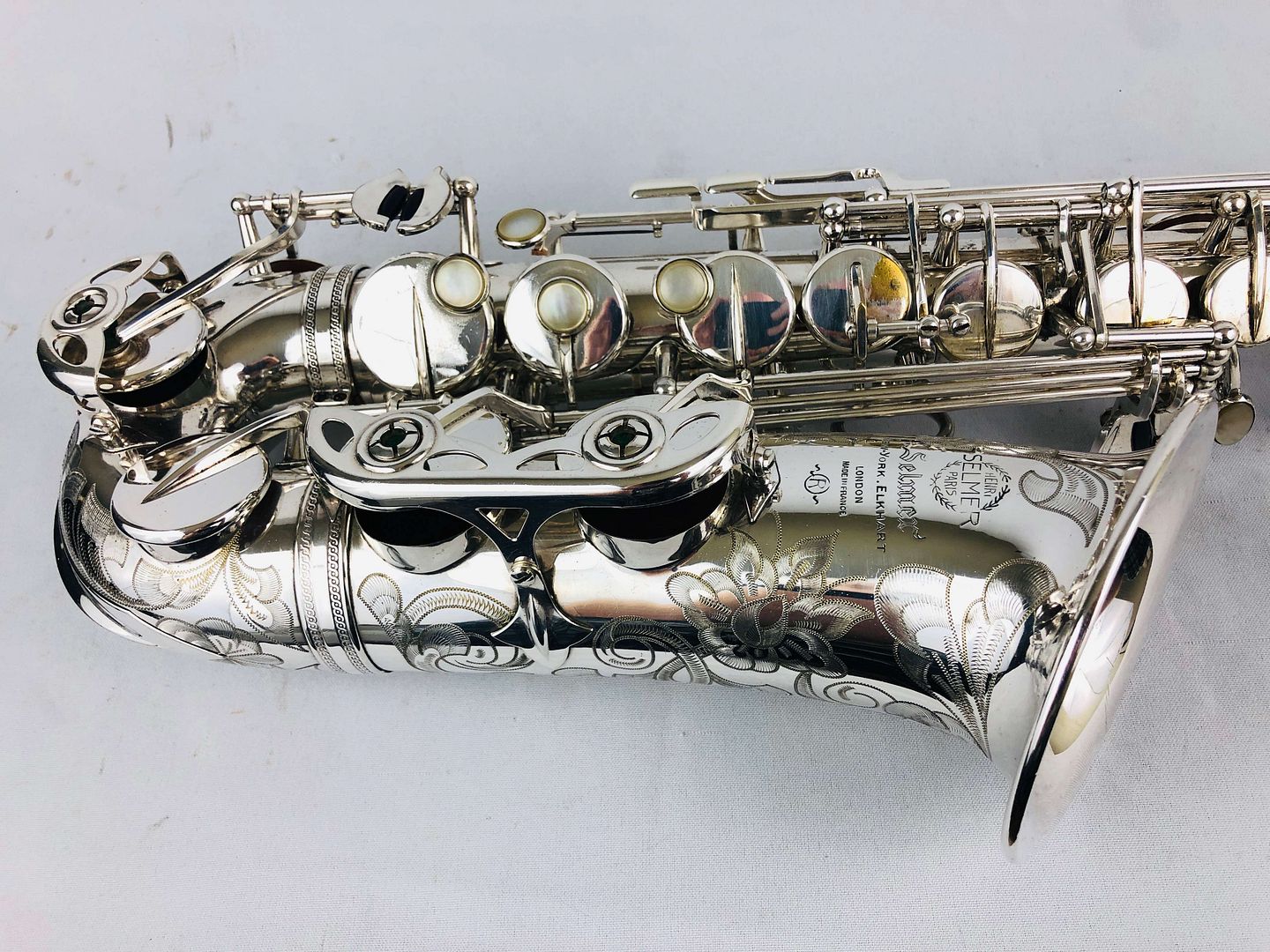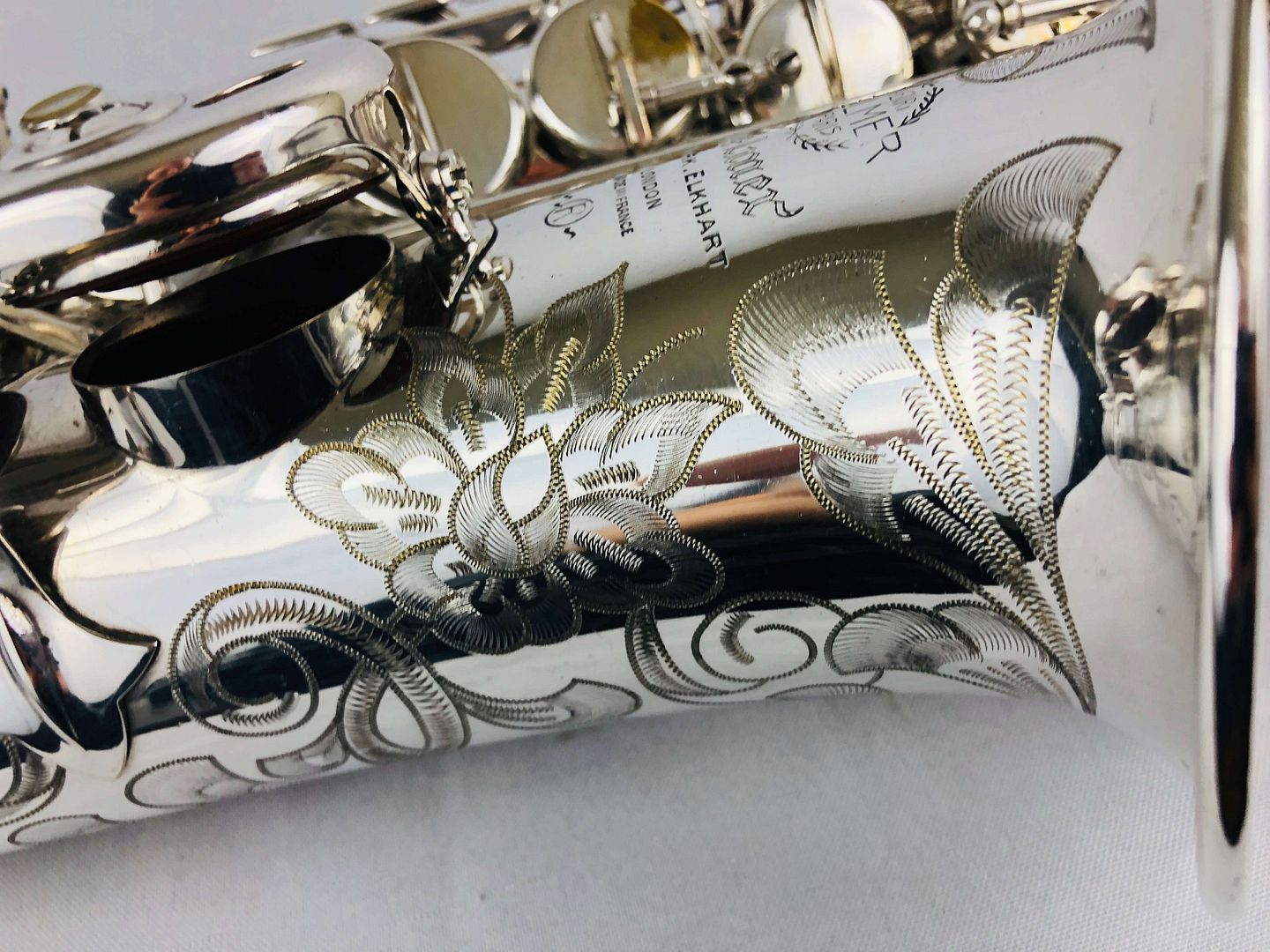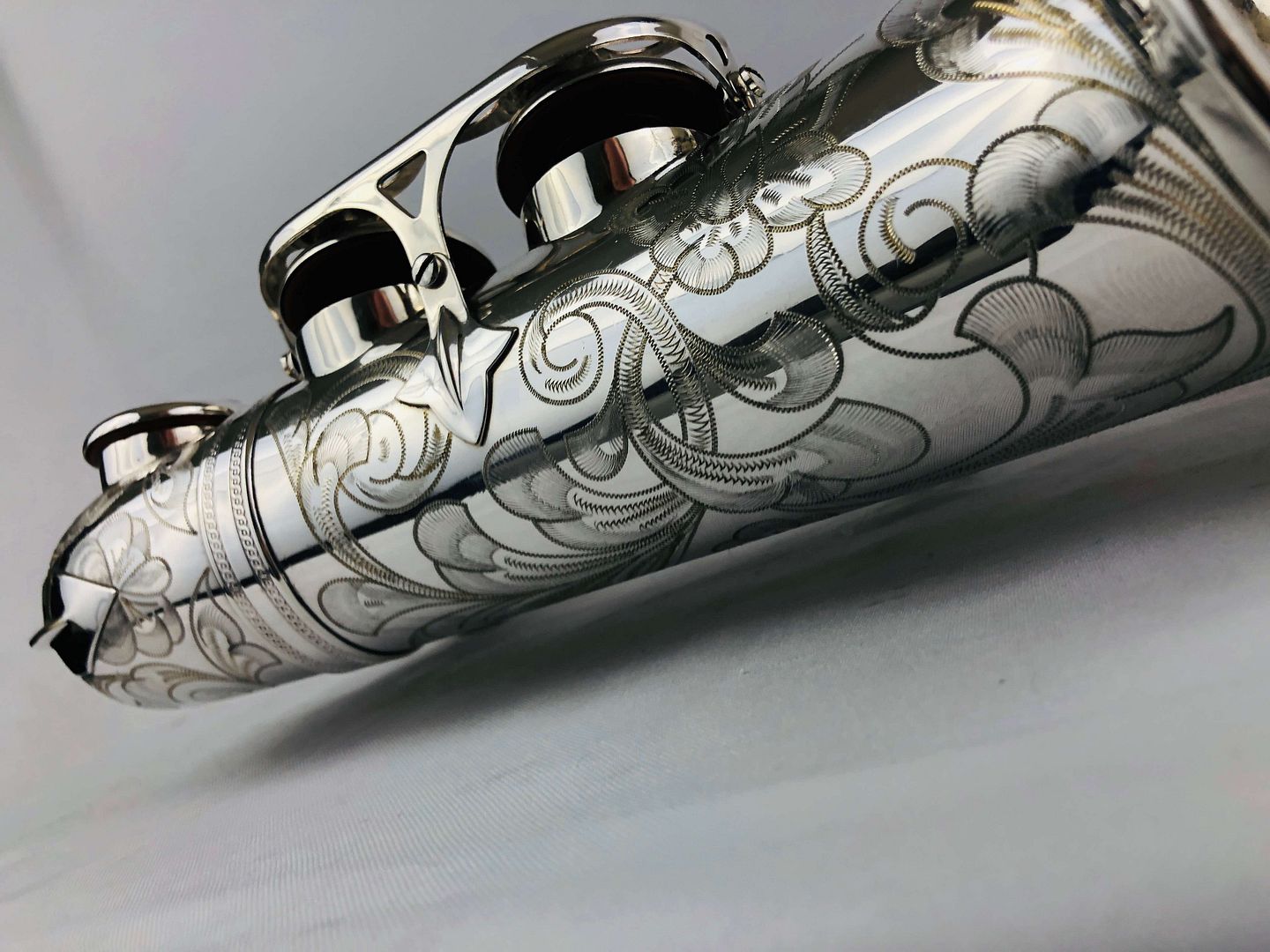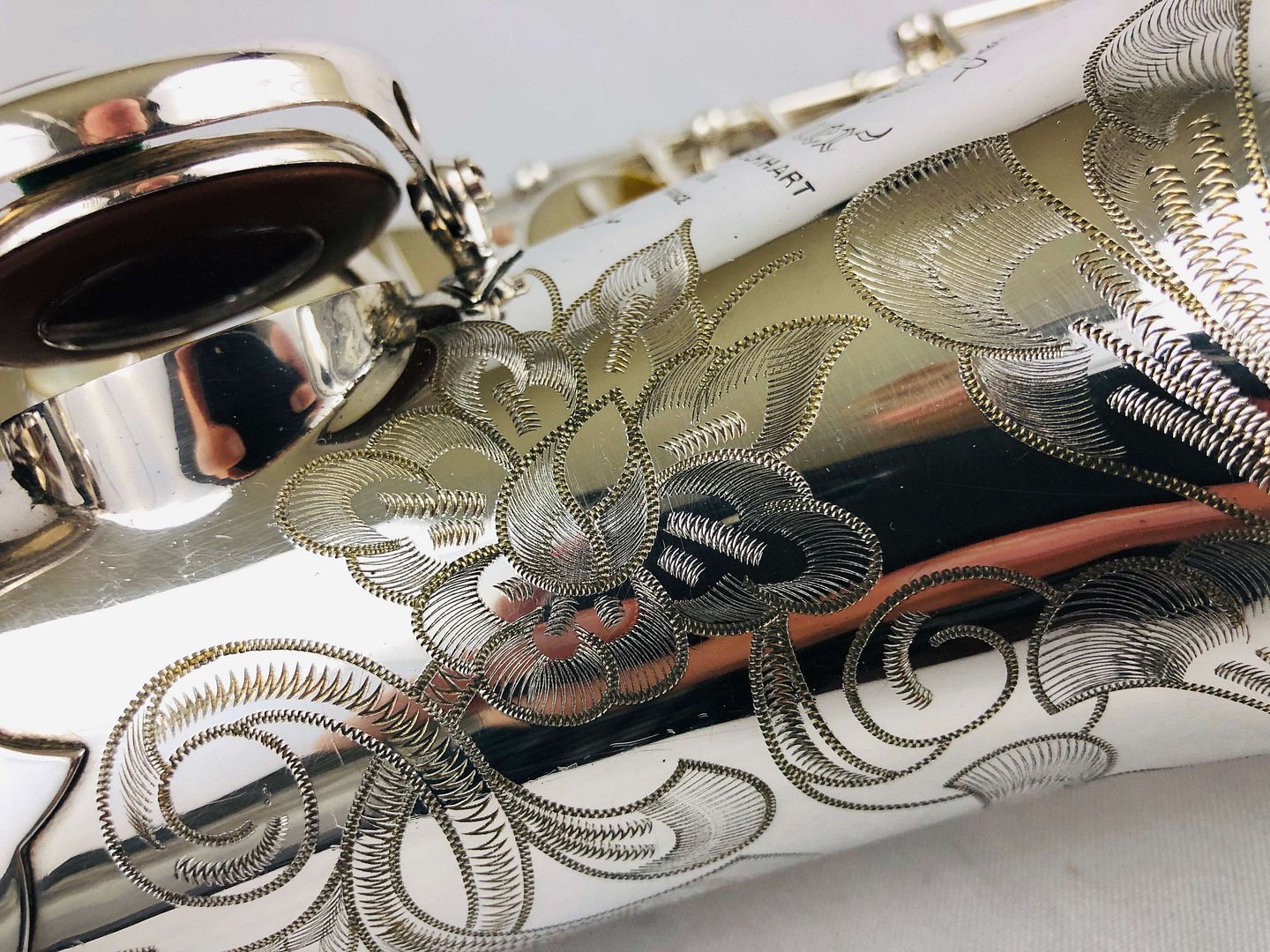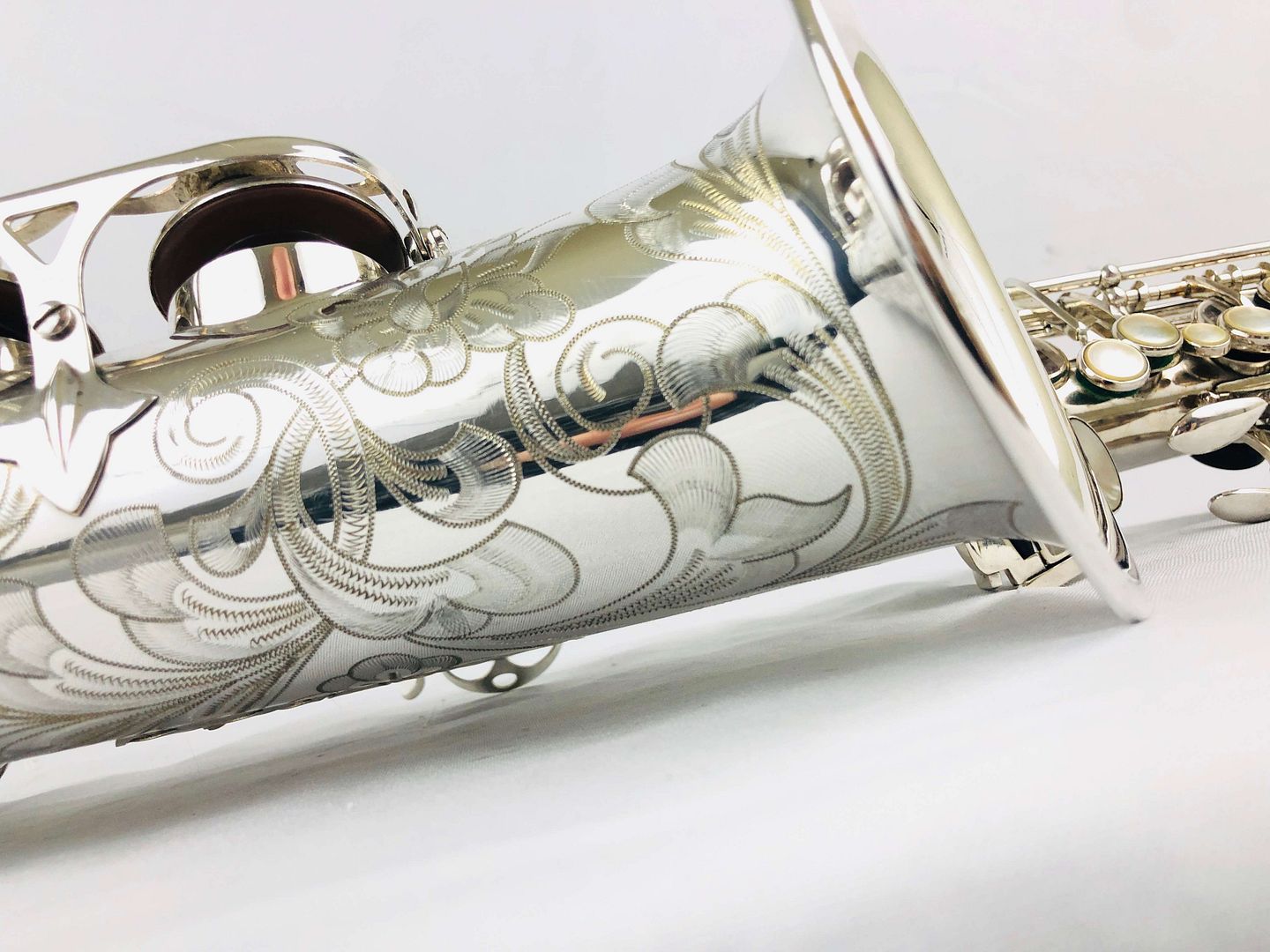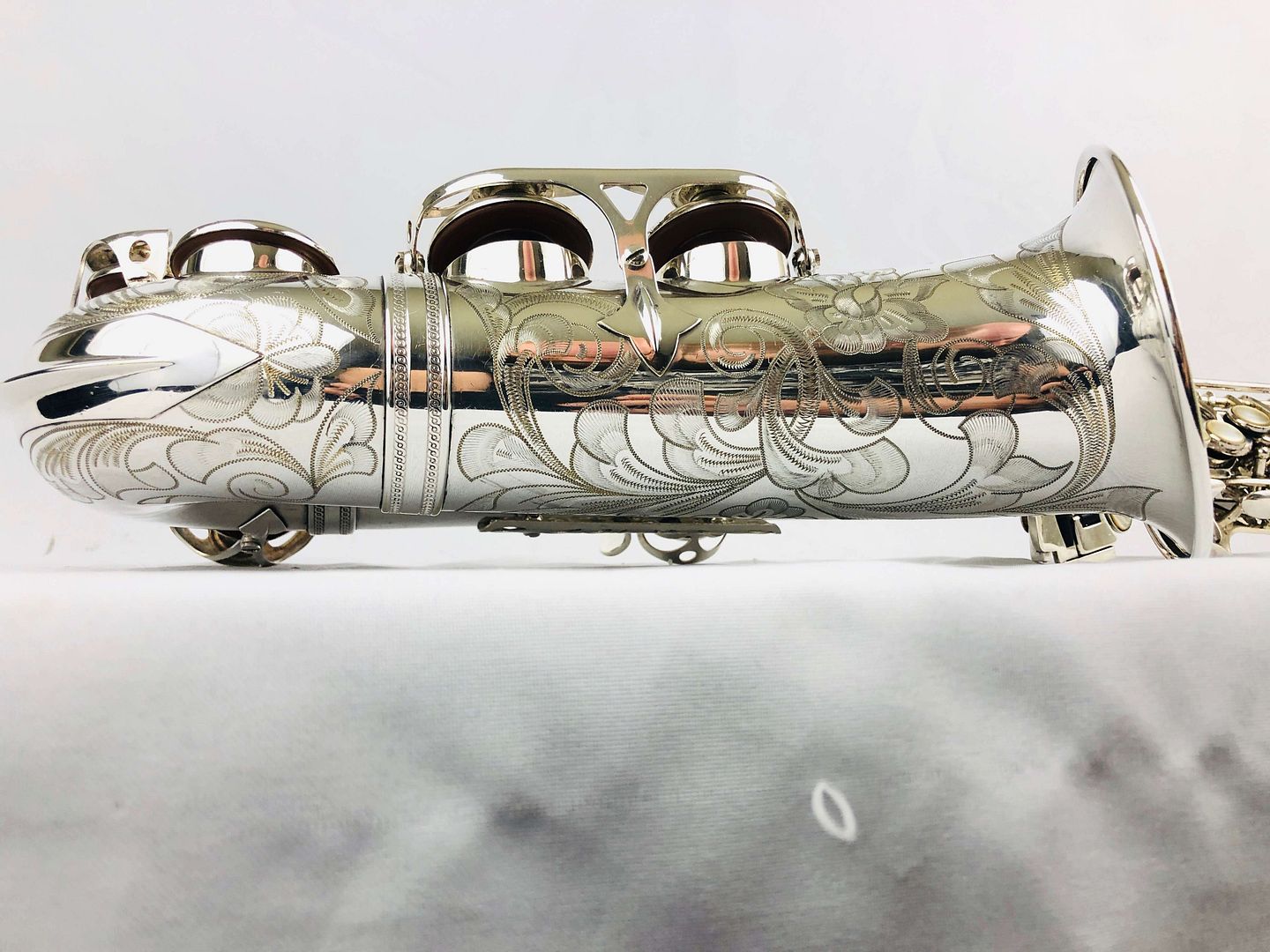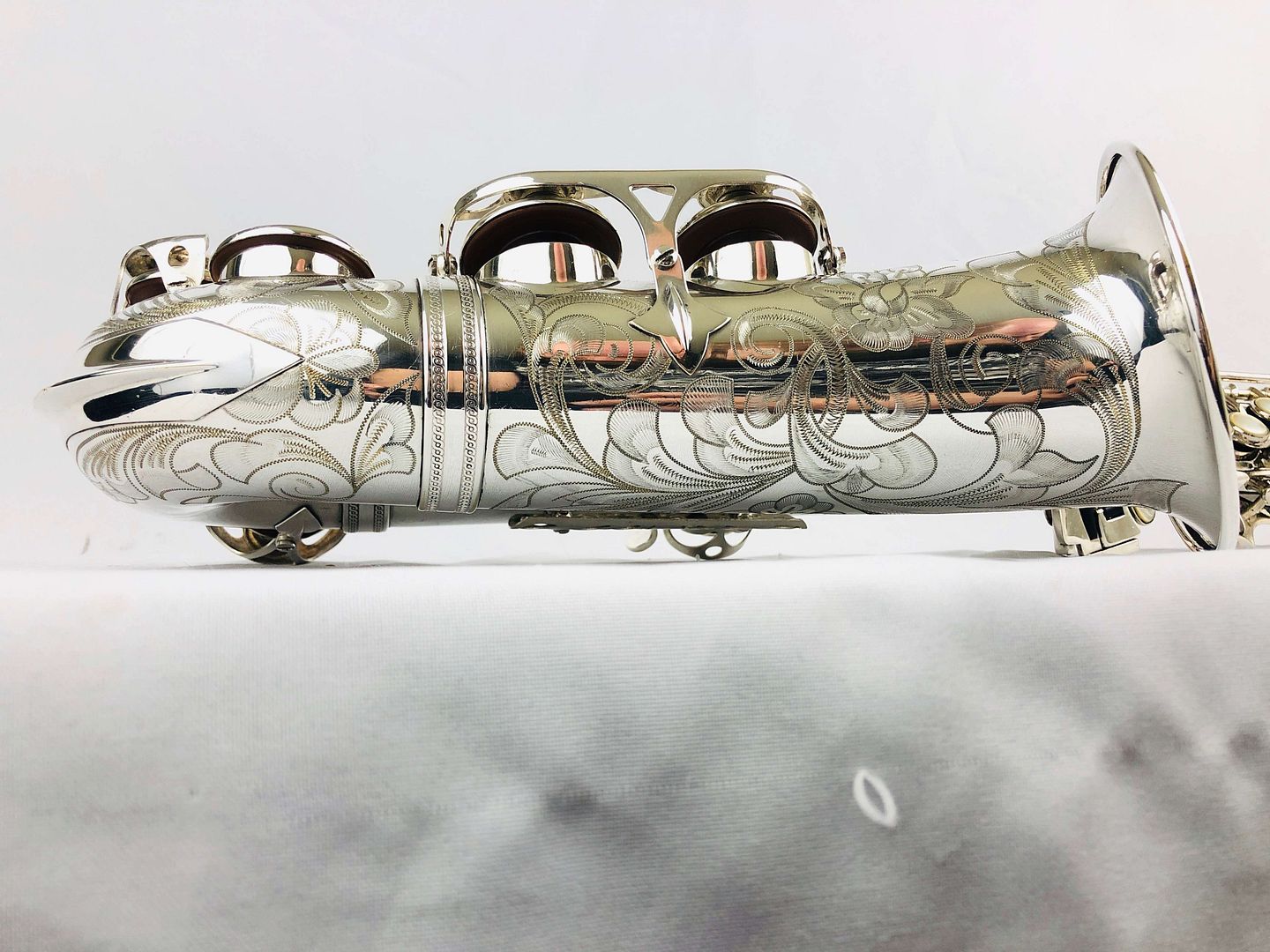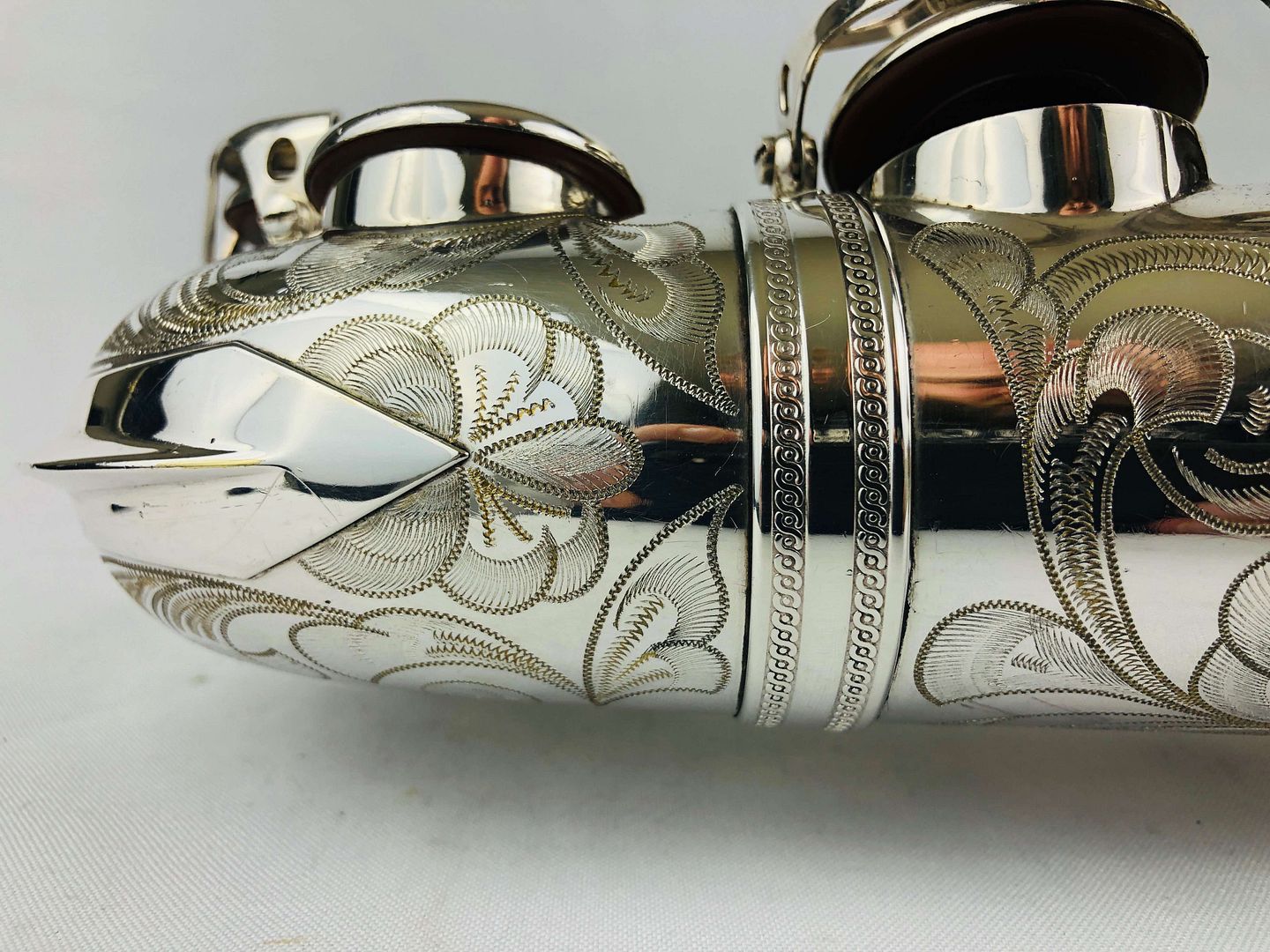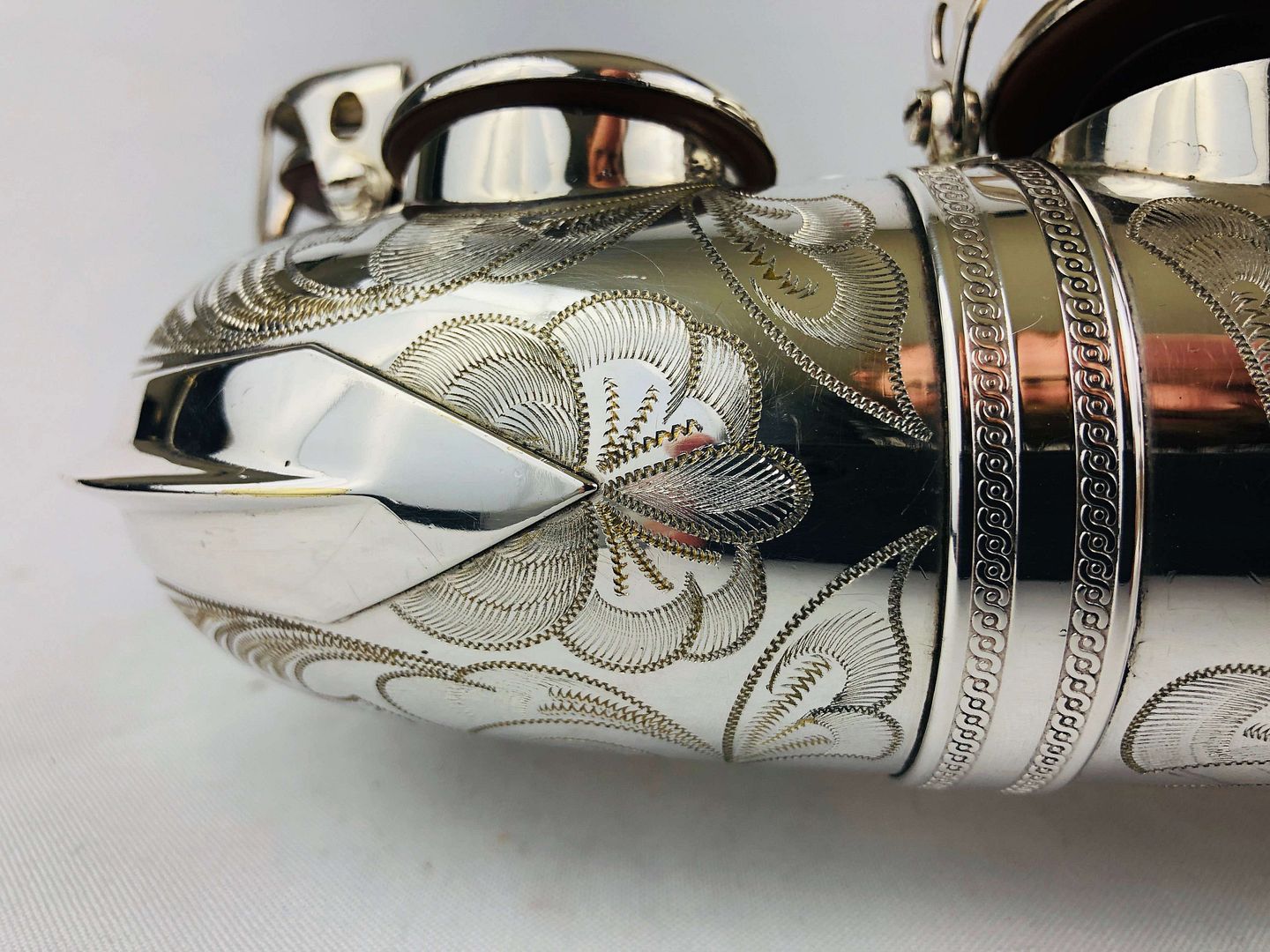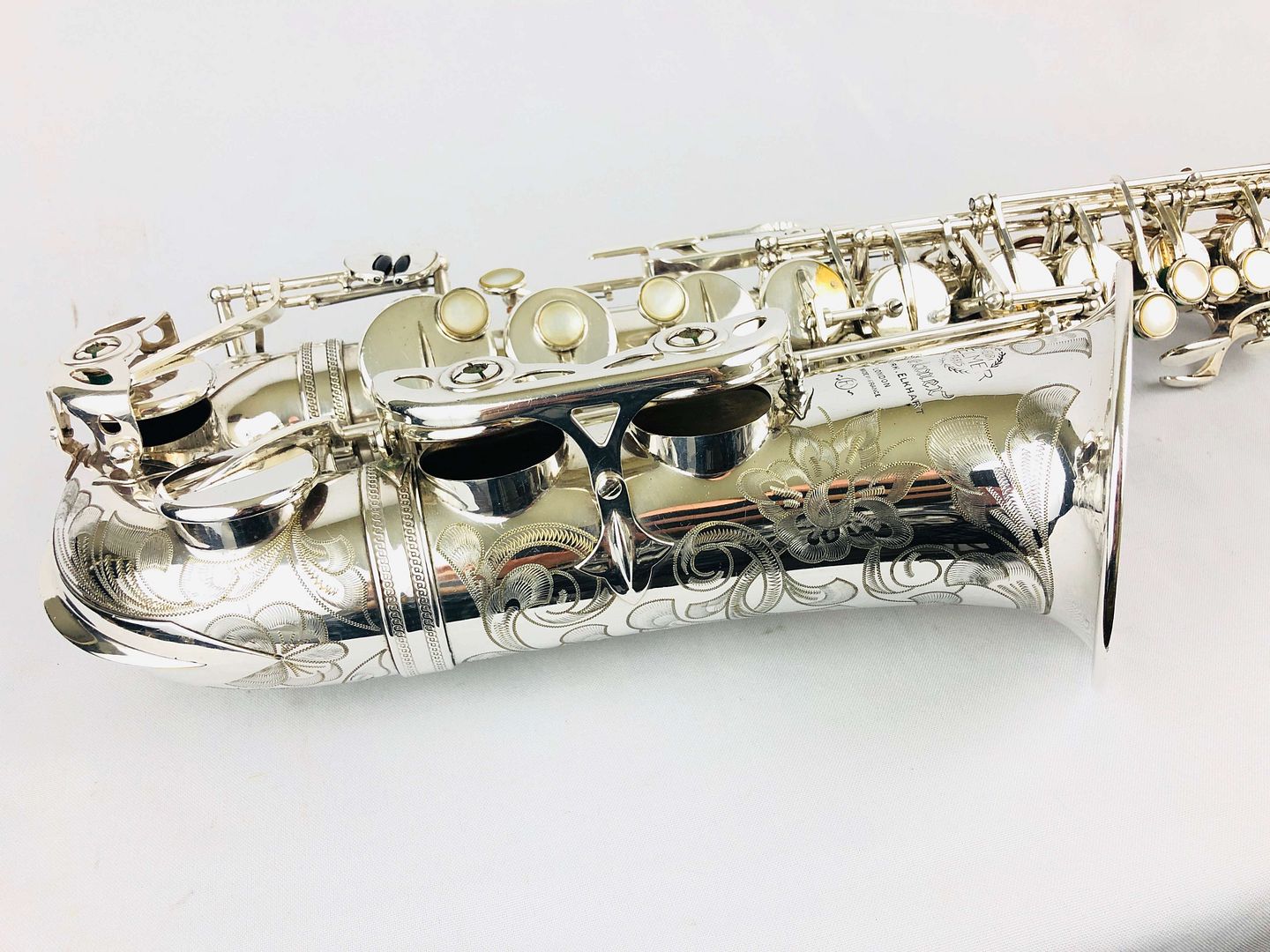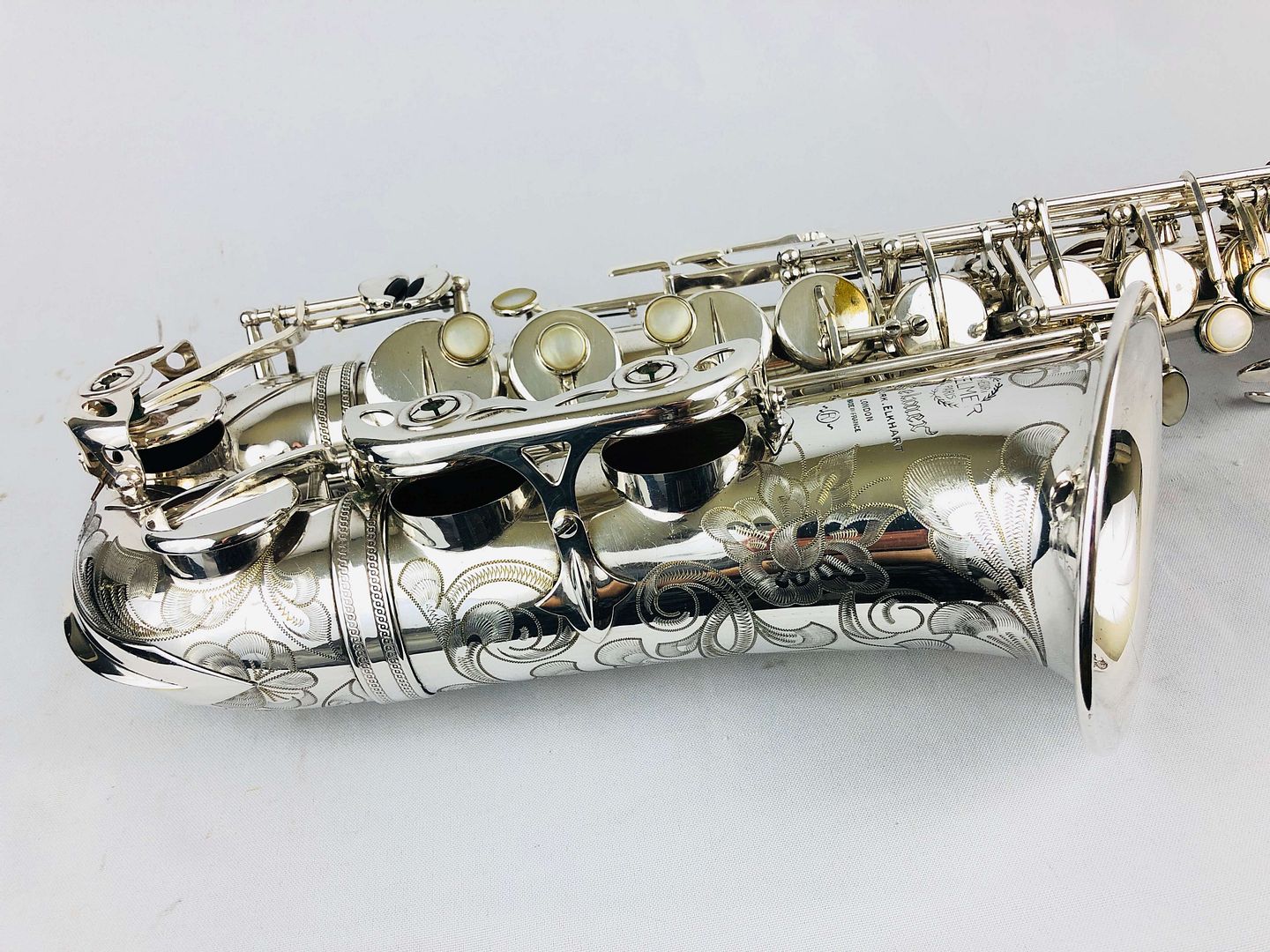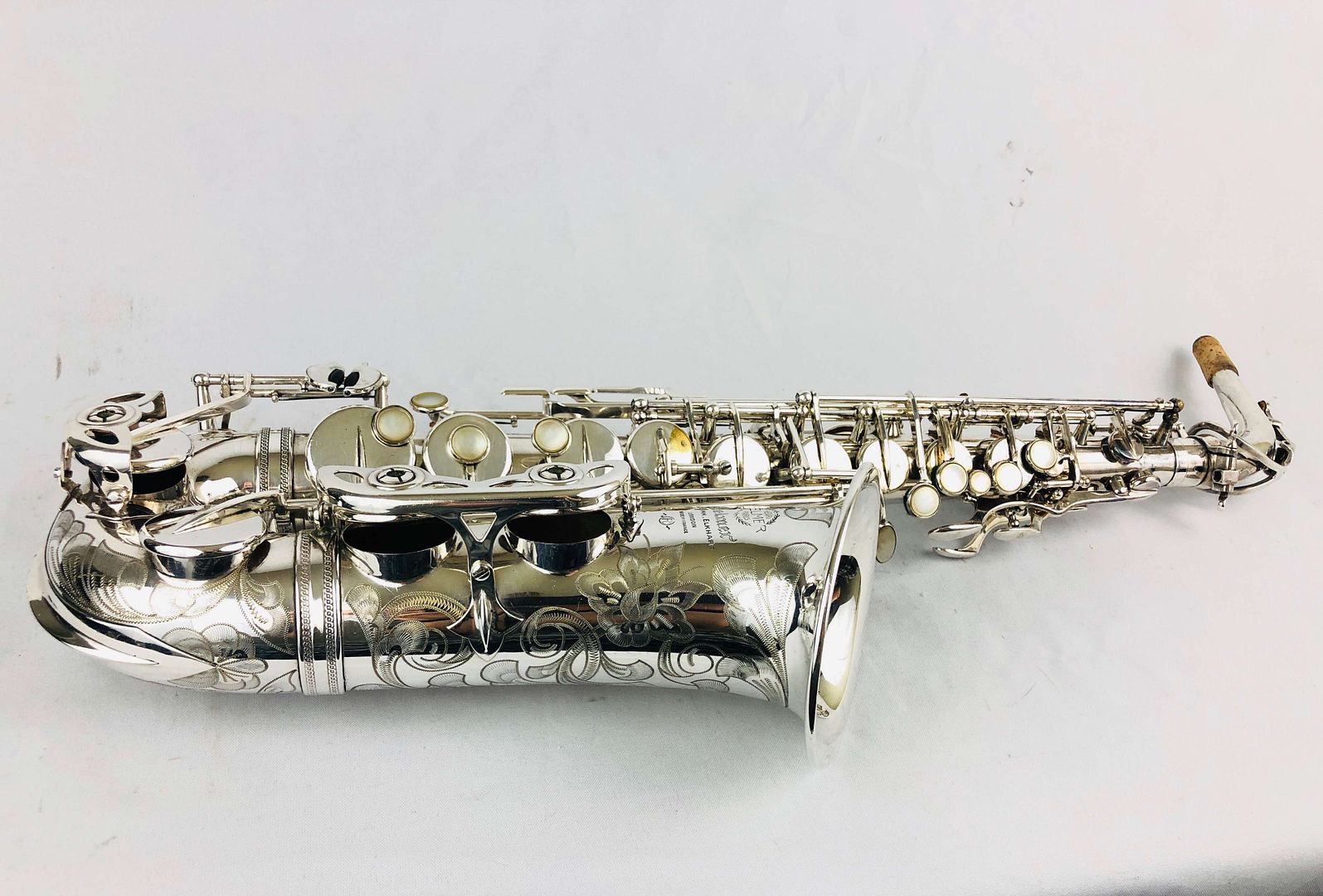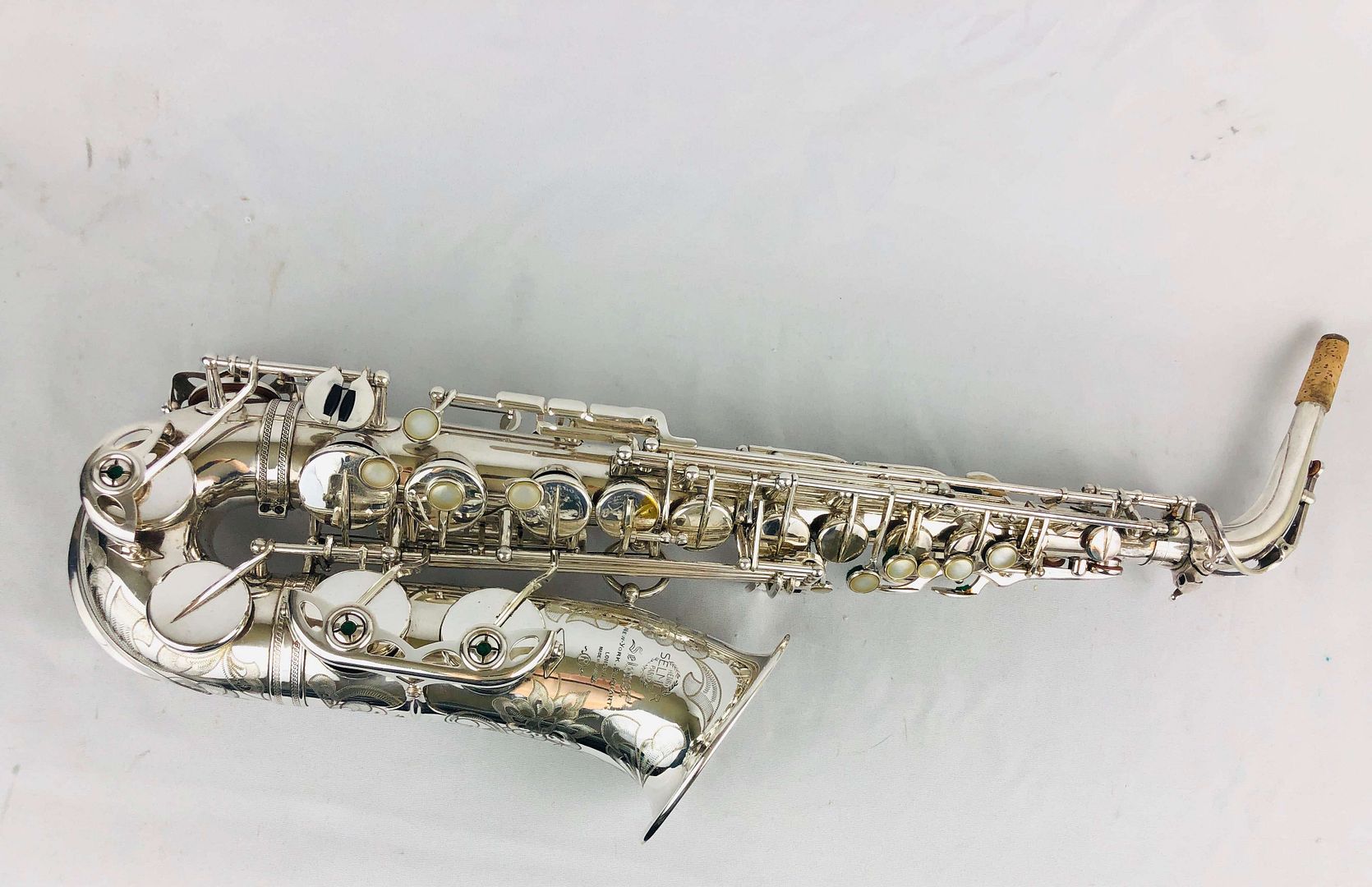 >